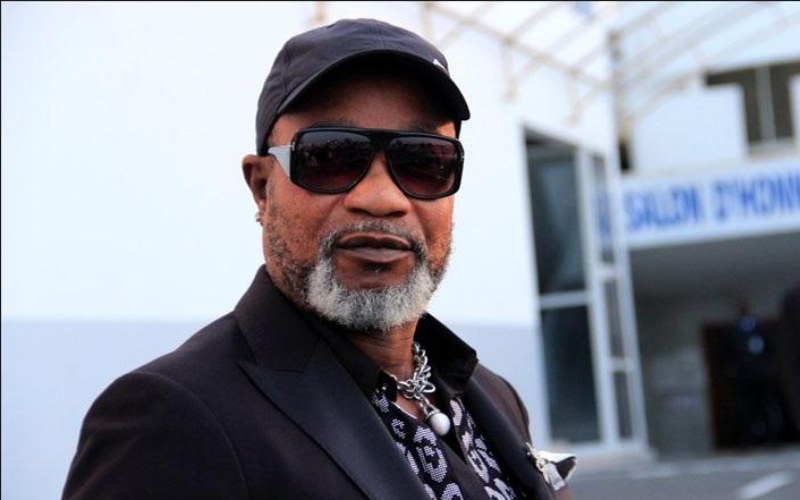 The much-anticipated Koffi Olomide concert has been cancelled, Aces and Light Company Ltd, the stable handling the event has announced.
According to information posted on the company's events website, the Congolese Soukus singer, dancer, producer and composer was expected to perform in Nairobi, at the Waterfront Mall, Karen, on Saturday, December 11. Tickets have been on sale with VVIP slots going for Sh10,000 and ordinary ones costing Sh3,500.
Through a press release copied to media outlets yesterday, Aces and Light Company Ltd said they were unable to host Olomide due to a number of challenges.
"Aces and Light commits itself to the highest standards of service provision to our partners, artists, and above all to our biggest clients who are Kenyan music connoisseurs across all genres. In keeping with this commitment, we are stringent in ensuring our events meet the high standards expected by the Kenyan public in terms of quality, quantity, and palatability to cater to the uniquely Kenyan palate," the communication read.
"It is in keeping with the wisdom of ensuring quality, quantity, and palatability that Aces and Light have decided to take a hiatus in the efforts to host the much-anticipated concert by the legendary Congolese musical art Quartier Latin International Orchestra led by Mopao, Koffi Olomide. This hiatus shall enable Aces and Light to better organise our planned concerts or to ensure it meets the expectations of all music lovers amongst the Kenyan music connoisseurs," the release went on.
It is understood that some fans had paid for the concert's ticket in advance.
After the postponement announcement, which was also posted on Aces and Light Facebook page and other social media platforms, angry fans took to social media to express their frustration.
The cancellation marks a false start with several concerts slated to be headlined by foreign artistes during the holiday season.
Among the other stars expected this festive season include British group NSG, Gyal You a Party Animal singer Charly Black, Jamaica's Konshens, Kranium and Bongo's Harmonize and Mbosso.
There have been murmurs among entertainment stakeholders on the influx of foreign musicians in the country who they say make it hard for local artistes to get concerts. And now, a section of fans is celebrating the Olomide jinx with some claiming it was a 'scam'.   
Aces and Light has said that it will refund those who had already paid for the show.
Efforts to reach the organisers for further comments bore no fruit.
The iconic star whose Waah hit collaboration became one of 2020's favourite songs among Kenyan fans had his previous planned Nairobi concert cancelled due to Covid-19 restrictions.
At the time of the cancellation, he was in Rwanda where he is entertaining his fans this weekend.
Sources close to Sunday Standard gave conflicting information on Olomide's commitment towards the December 11 postponed concert.
According to the industry insider, the singer was meant to make a stop in Nairobi as he returned from the Rwanda concert.
It was during this stop that he was expected to perform. However, logistical issues, the source said, were unfavourable for Olomide and his team, hence the cancellation of the event.
The Rhumba maestro is still struggling to appease Kenyans after he suffered a major reputation setback in 2016 following a video in which he was seen assaulting one of his dancers. The Kenyan government then ordered his deportation.
He, however, apologised for the incident last year. It was during this period that the internationally celebrated singer announced his return.
"Jambo Kenya, this is Grand Mopao, Koffi Olomide, first I apologise, and sincerely I'm sorry for what I did wrong. Everybody affected by what I did, I apologized. I want to say thank you to the government of Kenya because the government endorsed me to come back to the country. I missed Kenya so much, the country of my life. I miss you Kenya so much. Soon I will be in the country to meet my fans one by one for selfie, and we will announce the date for the coming back for the King of Africa in Kenya," he said.