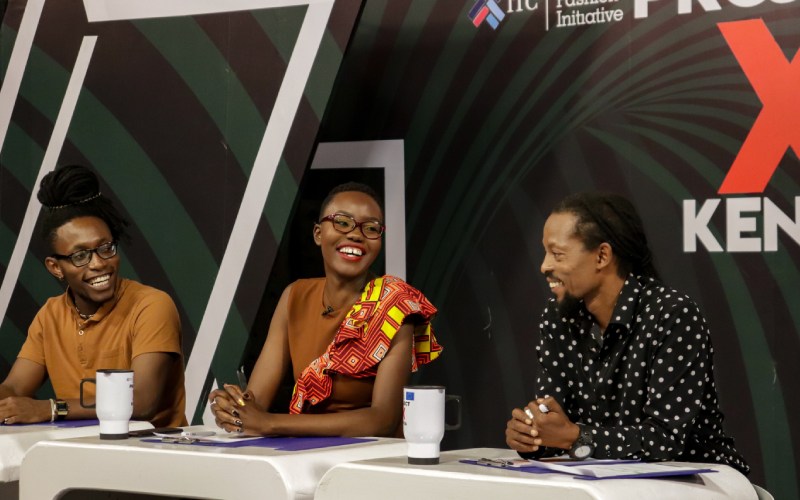 This past week on Project X has been extraordinary. Clearly, no two weeks are alike! We are entertained, educated, and enjoying the creative community in Kenya in a unique way each time we tune in.
The second week was as momentous and eventful as the first, with a masterclass on Storytelling & Content creation facilitated by Victor Murithi, Founder and Head of brand & storytelling, Julikana Agency OR Sunny Dolat, Creative Strategy Manager, HEVA Fund by Metta Nairobi on Monday.
All eyes were set on the brilliant talents who performed during the second round of live selections on Tuesday. They left us wondering who would make it to the next stage and had us rooting for our favourites.
Our second radio show premiered on Friday, with Susan Njoroge (@sura_common) alongside the amazing juror, John Kaveke (@johnkaveke), and special guest Njambi Koikai( @jahmbykoikai). Together, they explored "Institutional Support for the Creative industries".
We congratulate the contestants who made it into Incubation this week, including our models; Madelaine King'ori, Ephy Adongo and David Concept.
Emerging fashion designers; Lisa Musungu, Trina Ngene, Grace Malesi and Mary Njoroge.
The performing artists were; Mercy Irungu, Lujang Denyangos, Collins Imo, Tobias Mabachi, Jobu Were, Charles Ongoya and Dorcas Lungashi.
Our audience spoke and we listened. This week's Wild Card went to Purity Njeri.
Catch Project X Final Live selections on, Tuesdays Live on Instagram @opportunitiesarehere and Facebook @theopportunitiesarehere at 3pm and the Radio show every Friday at 5-6pm on Vybez Radio Nairobi 104.5 | Mombasa 98.7 | Nyeri 98.8 | Meru 107. 1 | Eldoret 107.5
Next up, week 3! We cannot wait.
Continue to follow @theopportunitiesarehere on FB and IG @opportunitiesarehere for the latest news and don't miss the third round of live selections this Tuesday, 26th October at 3pm - we've got big things lined up!
Opportunities Are Here Project X is a project of the Ethical Fashion Initiative, with the support of @eu_partnerships, KTN Home and Vybez Radio @vybezradiokenya.
Related Topics