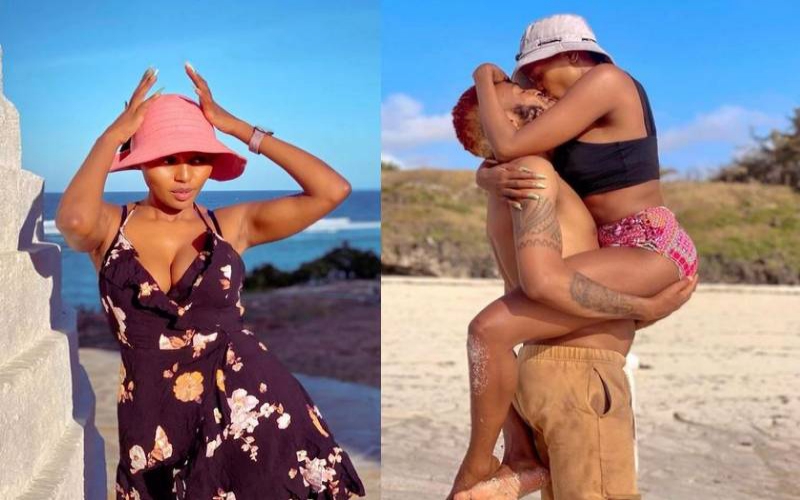 Popular Akorino make-up artiste and commercial model Carey Priscilla, the talent behind Carey Beauty, has caused a stir while vacationing with the father of her child in Mombasa.
The beauty influencer and content creator set tongues wagging when she took to her Instagram account to chronicle her recent vacation with her partner, Benito Muriu.
Since Sunday September 19, when the pair left Nairobi for the coast, Priscilla has been posting images showing passionate kisses and her flawless figure in a swimsuit, lighting up our social media timelines.
The lovebirds are at the coast celebrating Muriu's birthday, and have not been shy in their public displays of affection.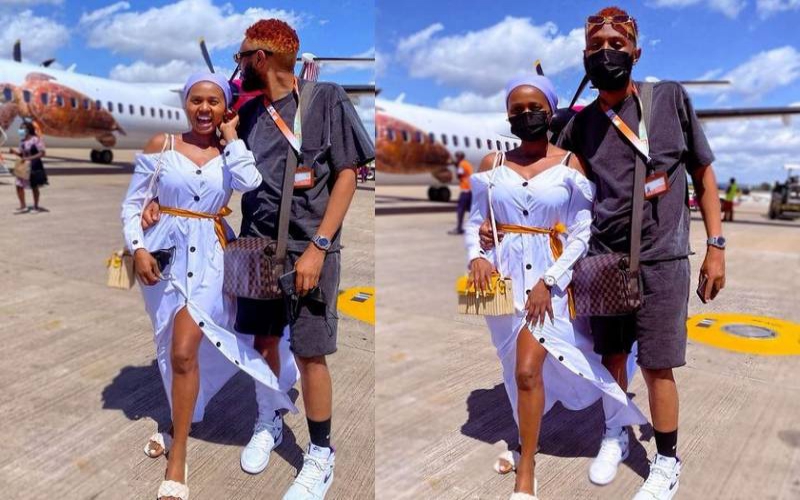 "Mum and dad's day out," Priscilla wrote her 110,000 followers on Instagram as the two posed next to a plane, presumably before take-off.
The posts that follow sent fans into a frenzy. 
The popular social media personality posted images of herself and her partner embracing by the beach and cuddling in their AirBnB.
"One thing about us, we cute," Priscilla captioned one of the images.
The make-up artiste then followed the post with one of the pair sharing a passionate kiss, her partner lifting her off the ground, her legs wrapped around his waist.
"Just uploaded my hubby's birthday vlog on my YouTube channel," Priscilla captioned a teaser clip of the vlog.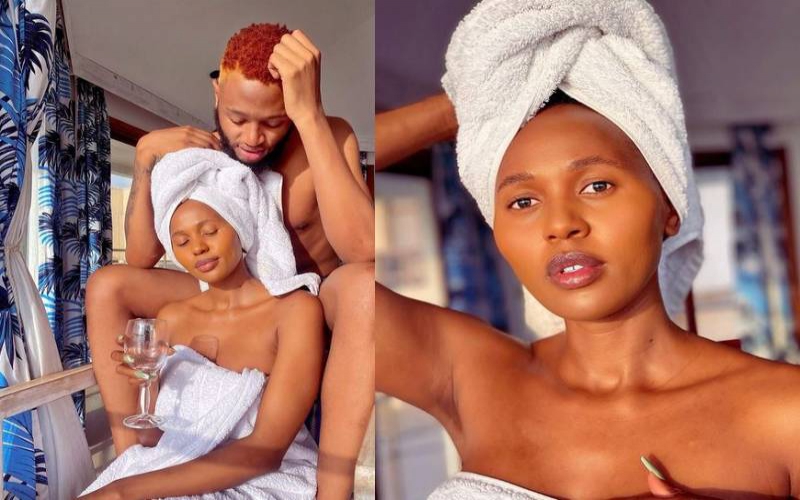 On Priscilla's YouTube channel, the lass documents spending cosy moments with Muriu at the beach-front property where they have been staying, sipping on wine and watching ocean waves crash onto the shore from the patio.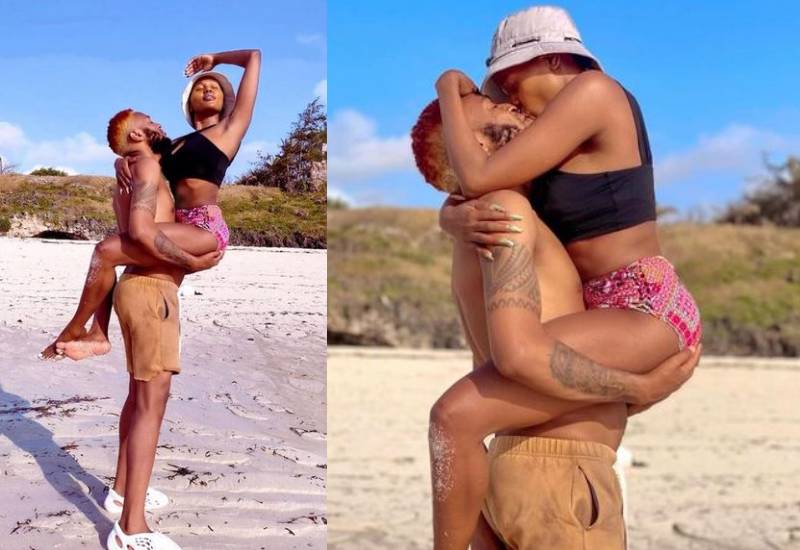 And Priscilla's fans have been loving seeing every moment of the vacation.
"Aki wewe mapenzi," wrote an Instagrammer going by the name Cate Rira.
"Wow, definition of true love," wrote Miss Njaga.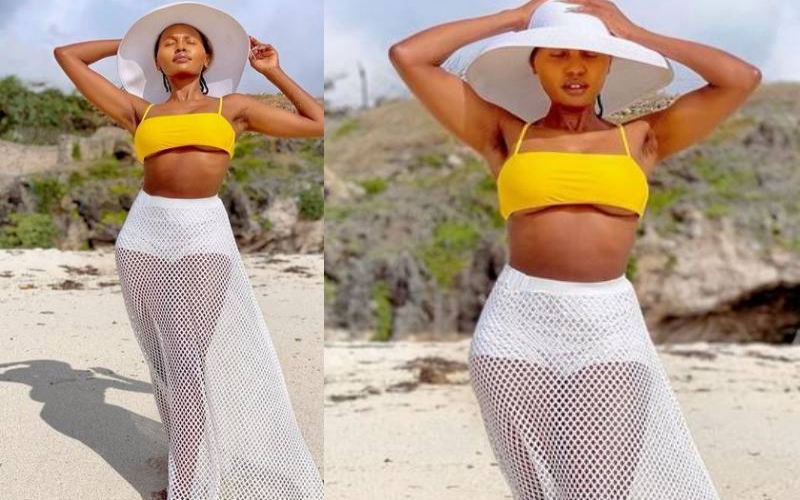 During the holiday, Priscilla has kept her hair covered up, appearing to stick to her Akorino roots, and maintaining a reserved, conservative appeal.
The couple revealed that they had welcomed a son in April, with Priscilla taking to Instagram to post a sweet snap cradling the infant.
"Ooh Boy, I'm so in love with you. #newmum Thanks heaven for this little Angel," Priscilla wrote.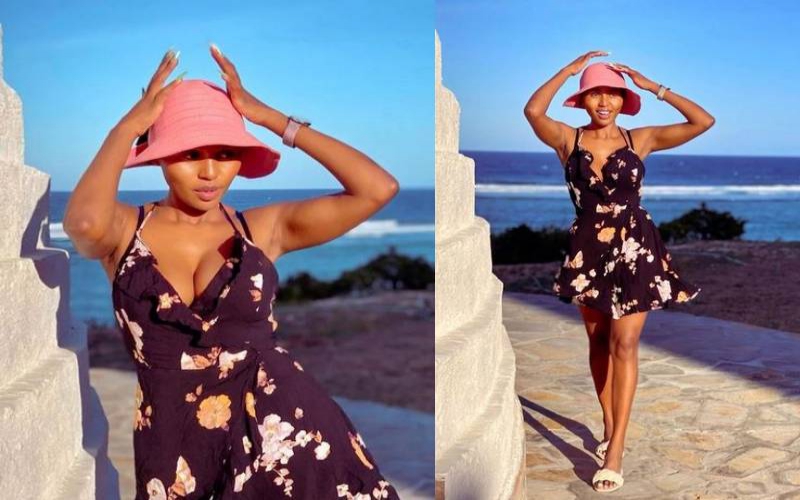 She opened up about the misconceptions people have about her faith in a February interview, saying that even though she is a model and make-up artist, she stays true to her spiritual beliefs.
"The majority of Kenyans see Akorino as poor people. We're associated with backwardness and opposed to modernity. Of course we are conservative, but not on the scale that most people imagine. We've become progressive," she said.