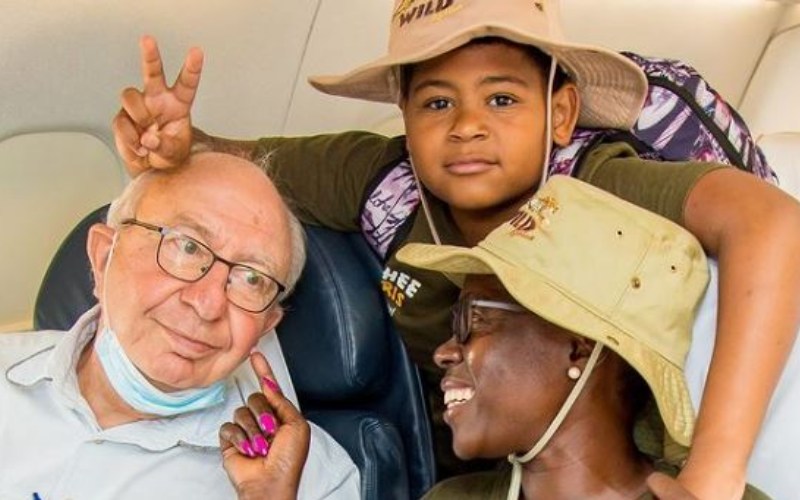 Kenyan singer Esther Akoth popularly known as Akothee on Friday took to social media to heap praises on one of her baby daddies as he turns 73.
Akothee described Papa Oyoo as a sweet and caring man who has made co-parenting easy.
"From the day you set your eyes on me, you told me one thing, 'I will make you a queen that you should be, I will be there for you until death do us part.
"I can't forget your words when we parted ways. Your words (You don't have to live with the people you love and doesn't mean you stop loving them, I wIll always love you Esther mpenzi yangu)," wrote Akothee.
She also expressed confidence that Papa Oyoo will always have her back and will support their children.
"As you turn 73 papa Oyoo…May God bless you KING. If humility was a person (that's my jaduonng.) happy birthday osiepna .
"The only special baby daddy in my life who makes co-parenting look easy. He fights for me even with other baby daddies, to him my children are our children," she wrote.
Earlier this year when Papa Oyoo was in the country for a staycation, Akothee stated that her life would have taken a different path had she not met him.
As if imagining how terrible life would have been for her and her children, Akothee disclosed that Papa Oyoo took up a responsibility to take care of her and pushed her to become the 'queen' she is today.
"You can't pour from an empty cup, respect and love those who loved & collected you when you were nothing. This man made the queen you see today…he gave me a platform to realize my potential," she wrote in part.
She further admitted that Papa Oyoo is more than proud of the milestones she has accomplished adding that it has always been his wish to see her successful.