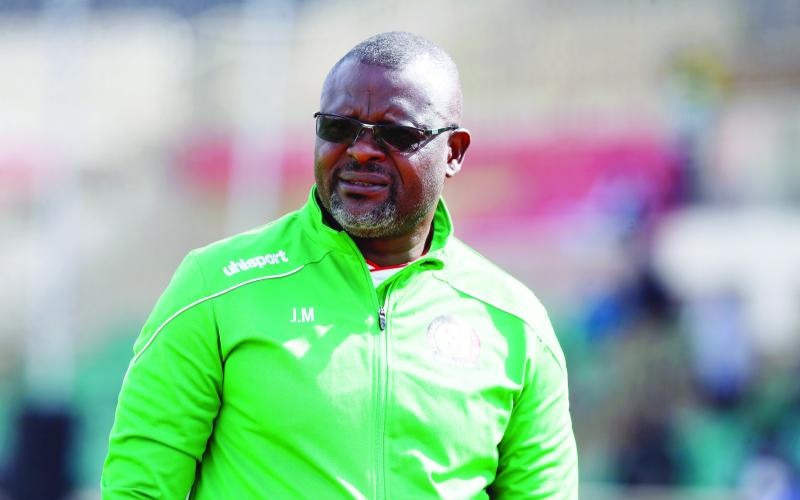 Immediate former Harambee Stars coach Jacob Ghost Mulee, who also doubles up as a radio host, on Thursday opened up on the reasons that made him amicably part ways with the national team.
Speaking during a show on Radio Jambo, Mulee cited his brother's health as a factor, adding that since he travelled back from India, things have not been the same.
"I have been going through a tough time. I was in India for two months with my brother who is ailing. After returning from India, a lot of things changed personally," he said.
Adding: "I had plans for the team but I thought I would be doing the country a disservice if I remained to be the head coach yet I have personal issues affecting me.
Mulee went on to state that he could not step down during the World Cup qualifying games and wanted to leave the team in safe hands.
He reiterated that everything was done professionally and he sat down with the FKF leadership before arriving at his decision.
"We were just about to start the World Cup qualifying games and in that situation, it is very difficult for a coach to resign.
"After the draw against Rwanda and Uganda, I sat down with the FKF and we all saw it fit that I hand over to someone else," he stated.
In April this year, there was a moment of panic from football lovers after Mulee shared a photo of himself in hospital.
Also in the picture captioned "We thank God for a successful procedure," was his sibling and a medical practitioner. Details from our source later revealed that Ghost travelled alongside his brother to India as a kidney donor.
Upon conducting medical examinations, the doctors realised that his brother's remaining kidney was not badly off and could regenerate itself with the right medical procedures.
However, as they absorbed the good news, it emerged that Mulee was also suffering from a condition called sleep apnea.
He underwent successful surgery and was discharged.