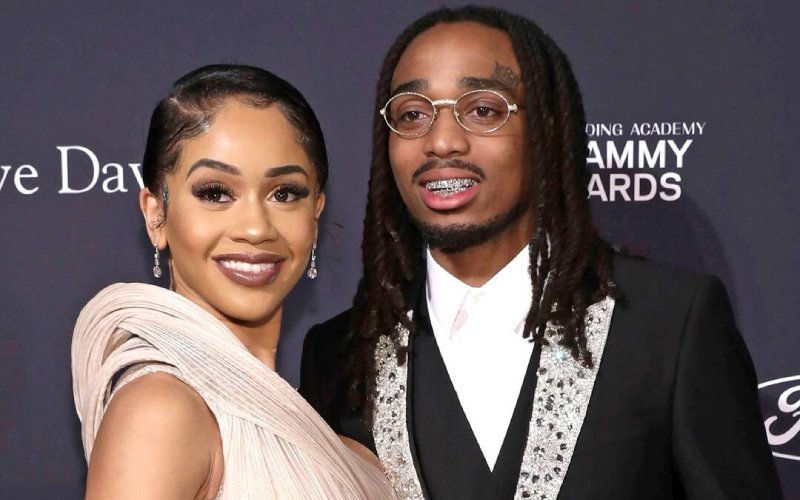 Rapper 'Saweetie' Diamonte has denied reports that she and ex-boyfriend Quavious 'Quavo' Marshall are rekindling their relationship five months after their break up.
The American rapper took to her official Twitter handle to respond to an article posted by Hollywood Life, calling it a "Pinocchio article".
"Saweetie and Quavo are quietly spending time together again 5 months after splitting up," Hollywood Life headlined the piece, which claimed that sources had confirmed that the two were on speaking terms.
Saweetie is known for her 2017 hit track and debut single 'Icy Grl', which attained a Recording Industry Association of America (RIAA) platinum certification, as well as some more recent hits including her 2019 track "My Type".
Quavo, on the other hand, is an American rapper, singer and producer best known as one-third of celebrated urban rap group Migos, who are known for their Billboard Hot 100 chart-toppers including 'Bad and Boujie' and 'Fight Night'.
According to the report, Quavo had missed Saweetie and had been asking to see her, a request she had recently given in to - leading the two spending quality time together in New York.
"Pinocchio ass article. Anyways back to this Saweetie meal," Saweetie wrote in a response to the speculation, referring to her new collaboration with McDonald's.
Saweetie and Quavo broke up in March, with the 'Icy Girl' rapper confirming the split.
"I've endured too much betrayal and hurt behind the scenes for a false narrative to be circulating that degrades my character," she wrote on Twitter.
"Presents don't band aid scars and the love isn't real when the intimacy is given to other women."
Saweetie then added that she had "checked out a long time ago and walked out with a deep sense of peace and freedom".
The split turned sour publicly when the Migos rapper accused his ex-girlfriend of airing a false narrative.
"I know you want to make this into a show so I'll play my part just this one time. I don't normally put my business out there, especially my personal life. I feel the need to address this so there are no false narratives. I had love for you and disappointed you did all that. You are not the woman I thought you were. I wish you nothing but the best."
In a quick clap-back?, Saweetie replied; "Take care".
The two first started dating in 2018 after Quavo sent Saweetie a direct message after spotting her on his Instagram explore page.
"I was like, 'Damn! Who is this?' So I did my research and I DM her. I was like, 'How she going to call herself icy and she don't talk to me?'" Quavo told GQ magazine in July 2020.
The two were together for two years.
Related Topics