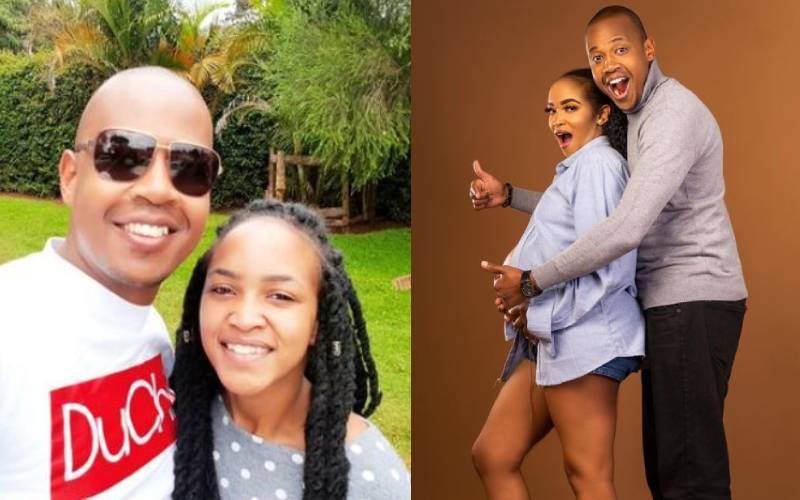 Media personality and hype man Davidson Ngibuini aka DNG and fiancée, actress Fiona, have announced the arrival of their new born.
Speaking exclusively to Overheard, DNG said they were happy both mother and baby are in great health.
"We are over elated and grateful. Indeed this bundle of joy wouldn't have come at a better time in our lives," he disclosed.
ALSO READ: "All that glitters is not gold"- DNG's troubled marriage, 11 months later
DNG, who has declared his interest in running for an elective post at his native golf course backyard, couldn't hide his excitement.
"Although Fiona is a bit overprotective, nothing is as exciting as this. Soon we will share with the fans and the world details of our newborn, but for now we are juggling between parenthood and my political aspiration drive," he said.
ALSO READ: After a publicized breakup with his wife, has DNG moved on with this beauty?
Adding: "To be honest, I don't even get enough sleep because of the baby, but si hio ndio raha ya uzazi (isn't that the joy of parenthood?) My mom is over the moon and can't get enough of the newcomer."