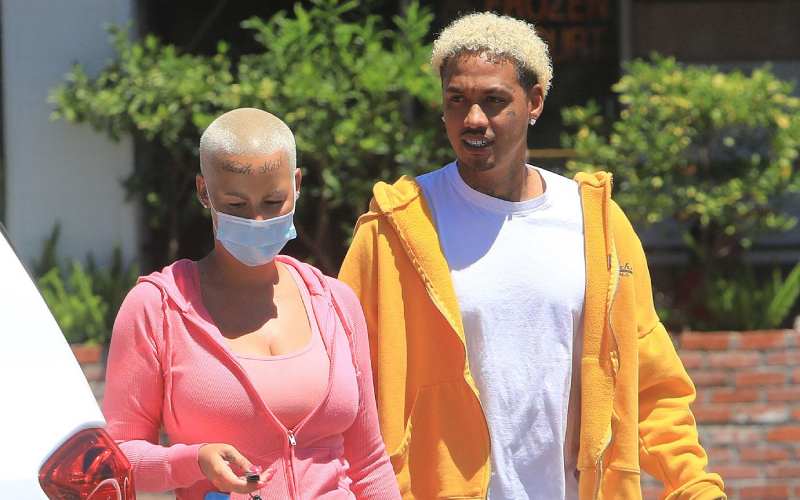 Popular American supermodel Amber Rose has opened up about her relationship with music executive Alexander Edwards. Through an Instagram post, Amber Rose claimed that Alexander has been cheating on her with at least 12 different women.
"I'm tired of getting cheated on and being embarrassed behind the scenes. All 12 of y'all bums (The ones that I know of there's probably more) can have him. Y'all very much knew he was in a relationship with a baby and y'all decided to **** him anyway. I saw all the texts and DM's. Y'all were well aware but y'all don't owe me any loyalty so it's whatever, " she wrote in part.
According to her public rant, she has been the only one trying to protect and keep her relationship going. However, she admitted that she had had enough and announced that she is dumping Alexander.
"I can't be the only one fighting for my family anymore. I've been so loyal and transparent but I haven't gotten the same energy in return. I'll never say the girls' names because I'm not in the business of ruining lives but y'all know who you are. As for him… The lack of loyalty and the disrespect is ridiculous and I'm done," she added.
Responding to her, Alexander through a live Instagram video revealed that Amber had reached out to him so he could apologize publicly but he declined. According to him, he can't keep hurting the supermodel, so it is indeed time for them to go separate ways.
"I mean, she texted me like, if I apologize publicly and all this ***t, you know, she loves me but I don't want to keep doing that to her," he said.
According to him, if they were to get back together, he would probably do the same thing over and over.
"I know that I could stop. I could give her a good, solid six months and just really like, deprive myself of my true nature for as long as I can take it but I don't want to live like that," he added.
The two have been together since September 2018 and in October 2019, they welcomed a son, Slash Electric Alexander Edwards.