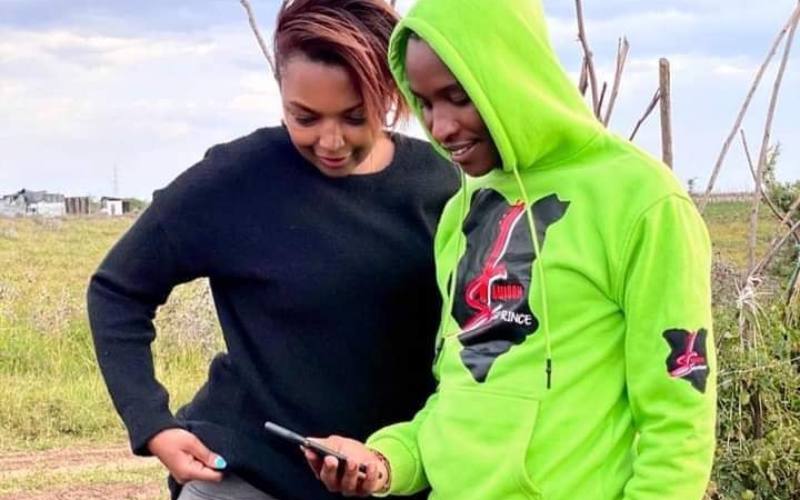 Lawyer turned politician Karen Nyamu has created a buzz on social media following her Instagram live feed on Monday evening.
In the video, Karen claimed that Mugithi singer Samidoh assaulted her over accusations of entertaining another man in Mombasa, something she denied.
Karen, who said she was three months pregnant, vowed to take legal action against the singer. However, the mother of two has not yet presented any OB report from the police to show she has filed a formal complaint.
"Yeah I'm pregnant again, children are a blessing, I will raise them. Samidoh did this to me. Someone told him I was in Mombasa with a man as if all my colleagues are female. So guys I have to make a report and make this a lesson for all men who think they can beat women and get away with it," she said.
Adding: "Just because I was in Mombasa for work and didn't show up for some family function on Friday. So will I do an exam or attending events? I am in shock. We will deal with this legally. I even have a swelling on my forehead."
Also read: I didn't know Samidoh was married- Karen Nyamu
Karen's video has since gone viral on social media, with netizens condemning the incident and some waiting to hear Samidoh's side of the story. However, both of them were unavailable on phone when Standard Entertainment reached out for a comment. 
In October 2020, Samidoh denied dating Karen, saying she was among his many die-hard fans and denied rumours circulating on social media that the two were an item. Speaking in an interview, the singer said he had had to cut ties with Karen after realizing their newfound friendship would harm his family.
"I have a wife with children, and I do not intend to get another one with the current economy. I have not been dating her, she has just been my big fan for a long time. I am surprised by the whole story," said Samidoh.
Also read: Samidoh apologises to wife after impregnating Karen Nyamu
However, Karen confirmed her relationship with the singer earlier this year, saying she learned of Samidoh's marriage to Edith Nderitu four months into their relationship.
Setting the record straight, Karen said Samidoh assured her that Edith knew about the affair, which led to the birth of her son in December 2020, and denied claims that she is a homewrecker.
"I don't think I confused Samidoh. We met at a political event that he was performing at, and we became friends. I didn't know Samidoh was married because he was not even wearing a ring. I came to know after being his friend for around four months…I am not making excuses," said the city politician.
Samidoh later admitted to having a relationship with Karen and confirmed they had a son together. In a lengthy Facebook post, the father of three apologised to his wife Edith, saying he put his family in a bad situation and even asked for forgiveness from his fans.