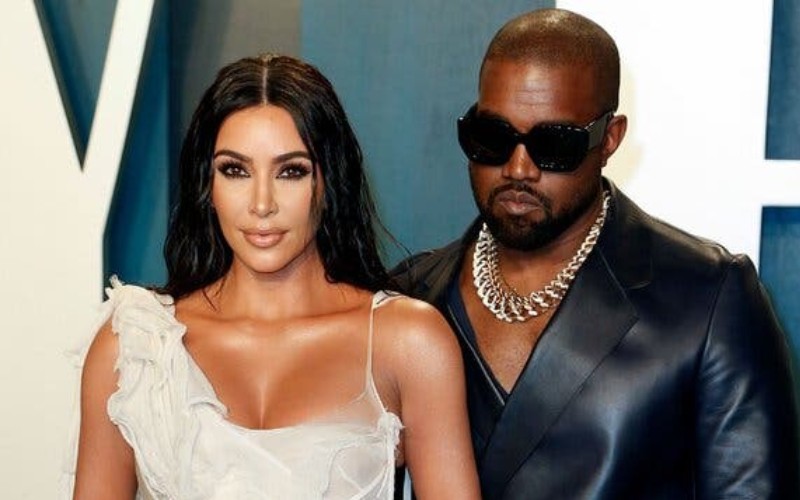 "Time and space is a luxury, but you came here to show that you're still in love with me," rapped Kanye West in reference to his ex-wife Kim Kardashian. This was at Kanye West's second listening party. The beauty has so far attended both of the rappers listening parties with their children.
Kanye sang about this as he released a new song from his latest album 'Donda', which is named after his mother titled 'Lord I need you'. Yeezy gets candid about his personal life and how his ongoing divorce has affected him. He also sang updated lyrics from his song 'Love Conditionally'.
In the song, Kanye's mother is heard in a voice recording offering his son advice on love and marriage.
"Two lessons that he passed along to his children," his mother says in the track. "The first is that no matter what, you never abandon your family. The second was that no matter what, you love unconditionally".
Kanye's second listening party which has been described as brilliant and provocative was held at The Mercedes Benz stadium in Atlanta.
Just like in the first listening party where Kim Kardashian was present, the two who appear to be on their way to rebuilding their relationship had matching Balenciaga outfits on. The mother of four, whose style is bold and daring, showed up in a skin tight outfit, which showed of her figure. She matched up her look with black sunglasses and her hair pulled into a sleek ponytail.
The Skims founder shared snaps of her look on her Instagram while posing backstage alongside her pal singer Monica Denise.
Kanye sported an all-black look with a vest that spotted the word DONDA.