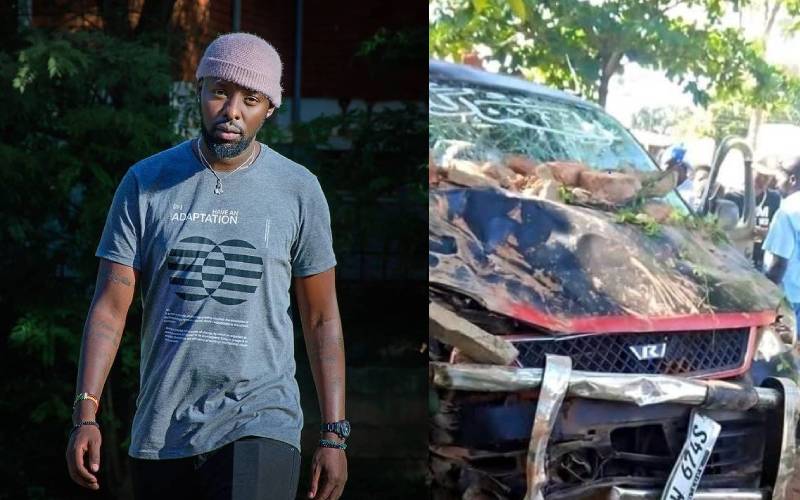 Ugandan singer Edrisah Musuuza, popularly known as Eddy Kenzo, has sustained minor injuries after he was involved in a car accident on Thursday morning.
In a Facebook post that has since been deleted, the 2015 BET Award Winner said the accident occurred when his driver hit a road bump, overturned, and fell into a trench.
The accident happened in Maya Town, Uganda.
ALSO READ: I was disrespected by BET Awards- Eddy Kenzo
"We had a frightening car accident. The road was wet and slippery due to rain; when we reached Maya, there was a bump on the road next to Stabex Petro Station that caused my car to skid in a remarkable fashion," said Eddy.
He added: "It did a 180-degree spin in the middle of the road. We then landed in a trench next to the petrol station. All three people in the car survived without any injuries."
An hour after deleting the post, the 32-year-old singer posted a video of the accident saying, "We got an accident earlier today but we thank God for the protection. We are all okay."