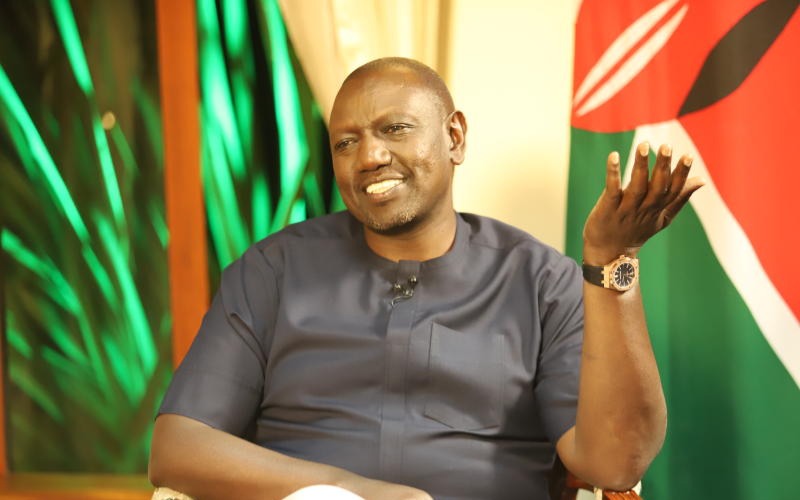 Just a day after Deputy President William Ruto was blocked from travelling to Uganda with his allies, he has come out to give his side of the story.
Speaking during an interview on Citizen TV, the DP suspected witch-hunt saying for the past four years his political detractors have been hell-bent on soiling his name.
He added that during his tenure as Deputy President, he has travelled to so many countries without having to seek clearance from anyone so he does not understand where the new directive has originated from.
"I have been a DP for nine years and I have been to so many countries on both personal and official visits.
"Not even once have I been told that I need clearance from anyone. I wonder where this new directive has come from," he said.
Adding: "For the last four years there have been people who have peddled falsehoods claiming I am undermining the President. I have never done that.
"Blocking me from travelling to Uganda is aimed at putting me on a collision course with some people but I leave it to God."
Asked about Harun Aydin- a Turkish national who was part of his delegation- Ruto said he does not need to announce every personal move he makes because some are purely business-related and private.
"Some things are personal…do I need to tell Kenyans even when I go to count trays of eggs or when I am looking for a place to sell eggs?
"There were three respectable businessmen who were part of the delegation. The Turkish national you are talking about was cleared by the Turkish Embassy, not me," he said.
Also read: Ruto: I do not sell my maize; I use it to feed chicken
Adding: "The Embassy said he is a businessman with a work permit and he is an investor in Kenya. Those linking him to terrorism are tarnishing Kenya's image. You cannot accuse someone who has invested in Kenya of terrorism. That is how we destroy our country."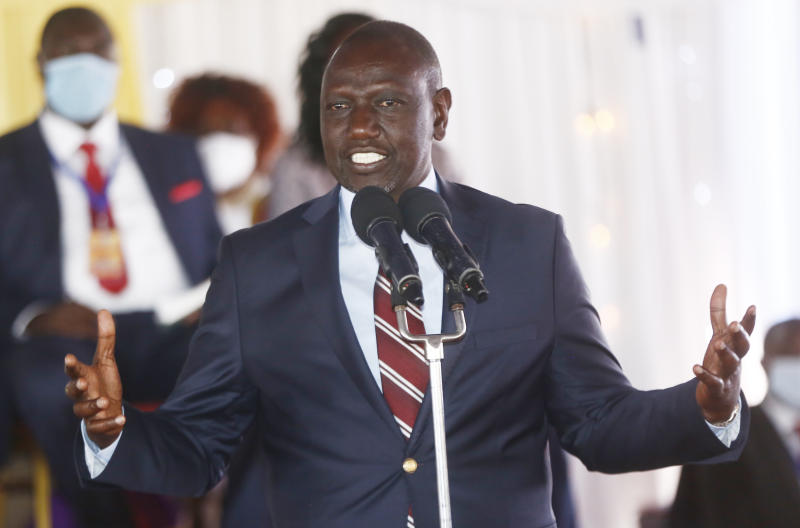 Ruto said the fact that he needs to seek clearance to travel to Uganda goes against the spirit of the East African Community.
Also read: Ruto: It is not easy to give away your daughter, especially to Nigerians
The DP also clarified that Uganda President Yoweri Museveni is his friend and he (Ruto) once campaigned for him in Uganda.
"Museveni is Uhuru's friend and he is my friend too. Why is it that Museveni can be friends with other leaders in Kenya but when Ruto wants to befriend him it becomes an issue?
"Am I not entitled to friends? I was in Uganda roughly a month ago for an official visit and I was welcomed by Museveni," he said.
Ruto further revealed that his trip was anchored on the fact that he helped one investor set up a business in Uganda by linking him with a local bank and the said businessman wanted Kenya to also benefit after his venture proved successful.