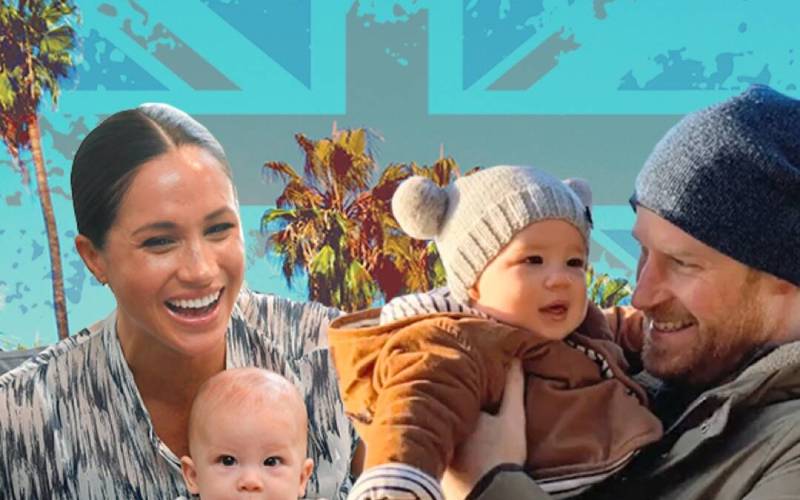 The never ending rift between the Duchess of Sussex Meghan Markle and her father Thomas Markle is far from over.
The two might not be in speaking terms but her estranged father is now threatening to take legal action against Meghan and Harry if he is not granted access to see his grandchildren Archie and Lilibet Diana.
Speaking to Fox News via video at his home in Mexico, Thomas stated that he wanted to be a part of his grandchildren's lives and would fight it out in court if that does not happen.
"I will be petitioning the California courts for the rights to see my grandchildren in the very near future," he said.
He also expressed concern for grandson Archie Harrison and granddaughter Lilibet "Lili" Diana, telling the news organisation that he believes Meghan and husband Prince Harry have shown "bad behavior" in their dealings with the royal family. 
"Archie and Lili are small children. They're not politics. They're not pawns. They're not part of the game," he continued. "And they're also royal and entitled to the same rights as any other royal."
Thomas fears he may never see her his grandchildren due to his failing health hence the need to go to court if he is not granted access to see them.
Meghan and her father's strained relationship took an even worse turn since the royal wedding happened when the latter struck a deal with paparazzi to stage photos of himself.
While speaking to Oprah, Meghan said she found it hard to reconcile with her father as he had betrayed her by talking to the press.
"Everyone has accountability. Look, they've hunted my mom down and you've never heard her say a word. She's remained in silent dignity for four years watching me go through this," said Meghan.