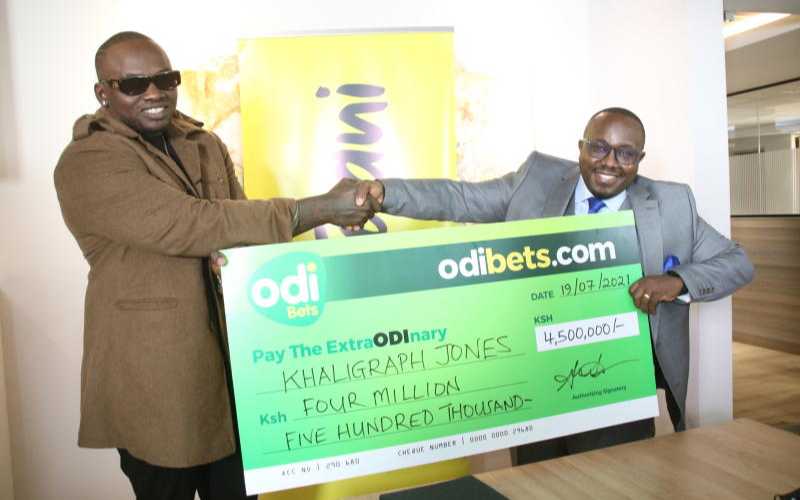 Upcoming rappers and singers can now boost their music careers with the help of celebrated Kenyan rapper Brian Ouko, better known as Khaligraph Jones. 
The artiste penned an agreement with OdiBets betting company yesterday to launch an online rapping contest dubbed OdiNare Challenge. 
Odibets, together with the rapper, will be on the lookout for great talent in the online space through social media. 
"The initiative is about elevating the local music industry. Being at the forefront of the whole movement, I felt like it is my responsibility to help grow talent. This competition will run for three weeks and most of the reviews will be done via Instagram," said the rapper. 
Odibets, through its team, said they saw Khaligraph's Instagram post in which the artiste offered Sh500,000 and a record deal with his label BlueInk Corporation to aspiring musicians and wanted to be part of the initiative.? 
"It is rare that you get to hear the needs of people in an intimate way. We want to reach out and be accessible to youngsters with big dreams, especially those from humble backgrounds," said OdiBets General Manager Dedan Mungai while speaking at the contract signing.
Mungai further noted that the responses under the rapper's post echoed the experiences of many youth struggling to have their big break in the music industry. ?
"Many people are in need of such opportunities. Having seen the emotive way in which Khaligraph was talking, we asked ourselves, how can we join in and help?" posed Mungai. 
The betting company through the deal committed Sh4.5 million for the online competition to come to fruition. 
"The winner will take home Sh1 million, the first runner up Sh500,000, and the third Sh300,000. The three will also have an opportunity to sign a record deal with my label, BlueInk. They will also have a song and video produced," said Khaligraph, adding that if impressed, he would join his newfound protégés for a collaboration.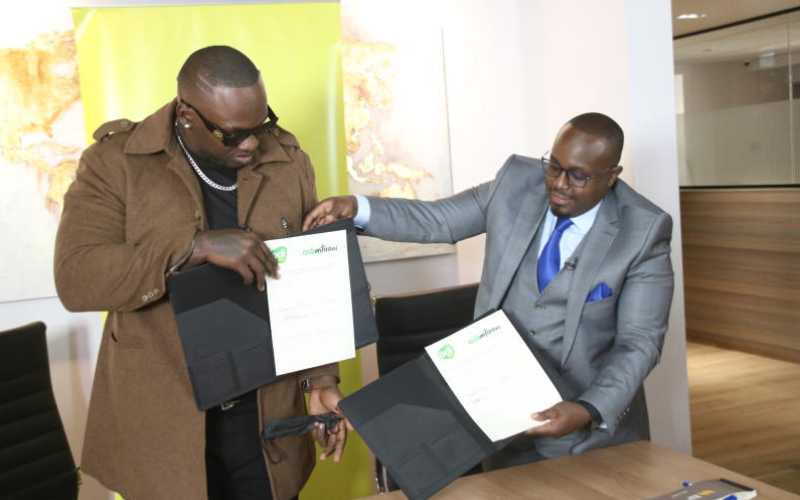 Further details of the competition will be announced through the rapper's social media accounts. 
The deal comes just three days after the rapper took to social media to encourage upcoming artistes and offer them a helping hand. "There is one thing that has brought me online today.
"I am unhappy with the way we are being treated as an industry, and we have to rectify that," said Khaligraph on the Instagram post.