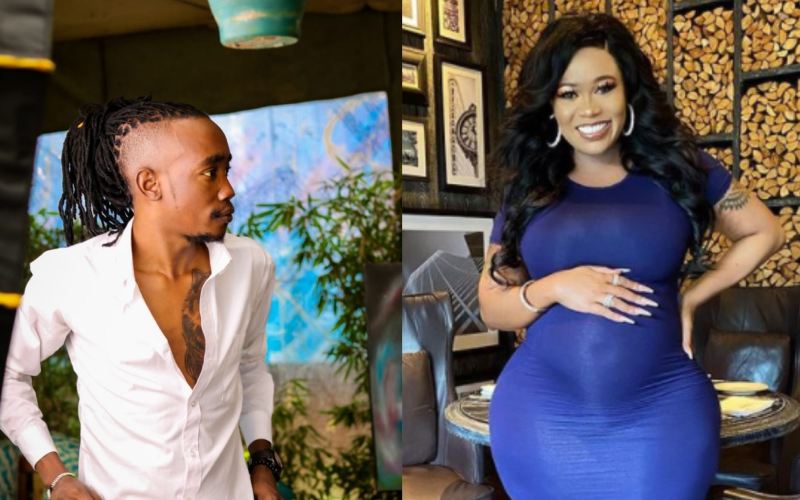 Comedian Akuku Danger is lucky to be alive after his house went up in flames on Friday night. While sharing the news with his fans and followers, the Churchill show comedian shared photos of the incident accompanied by short captions.
Speaking to Standard Entertainment and Lifestyle, Akuku said he was woken up by smoke emanating from his living room at around 1.30am.
"I woke up at 1.30am and found my living room on fire. There was a lot of smoke and I could not leave the house. I called security and they quickly came to my house and put out the fire.
"I suspect it was caused by an electric fault. I am glad I survived the entire ordeal and even though I lost some of my electronics, the most important thing is that I am alive," he said.
Adding: "I will go to the hospital for a checkup because I inhaled quite a bit of smoke before I managed to get out of the house.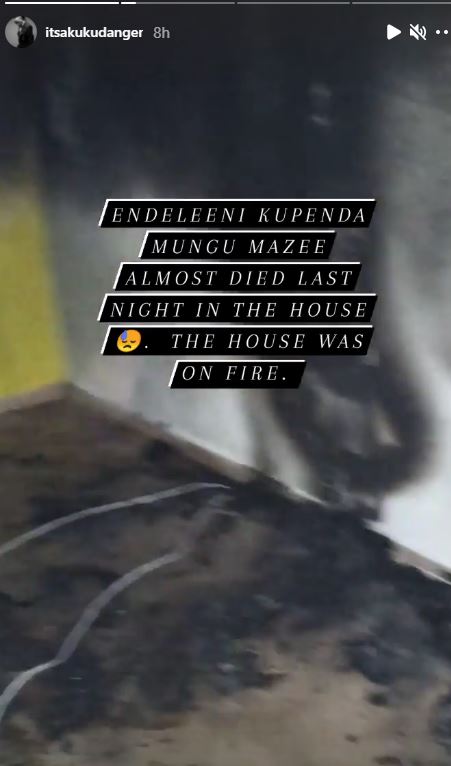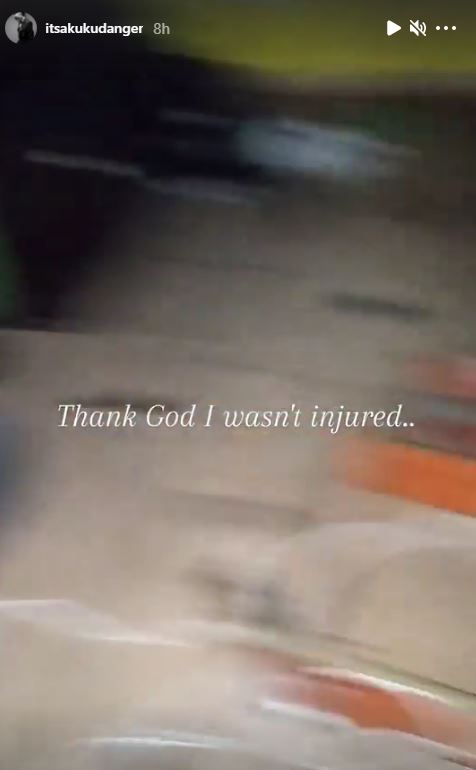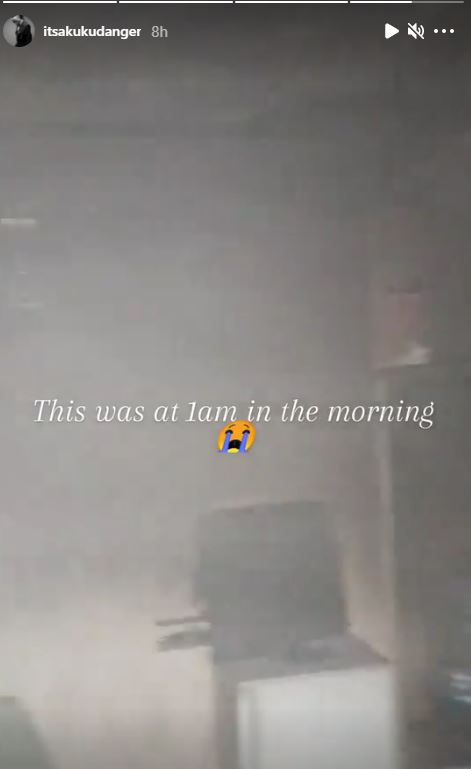 Asked about his ongoing beef with Vera Sidika, Akuku said he thought they had settled it but Vera's sentiments on her instastories left him with a rather bitter taste in his mouth.
"I am sure you have seen what Vera has written but I will not dwell on that. I have chosen to focus on my hustle," he said.
Responding to a fan on her instastories, Vera said she does not wish evil on anyone and has left all battles to the Lord.
"I would not wish evil on anyone. It's unfortunate this occurred. So many people have sent me the video, he should be grateful for life. But one thing he shouldn't have done is lie and tarnish my name/brand.
"A whole of week of bad vibes. Even went and did interviews about it. Trying to bring me down. I said I'll let God fight my battles," wrote Vera.
Vera seemed to be firing shots at the comedian following the drama that transpired between the two a few days ago.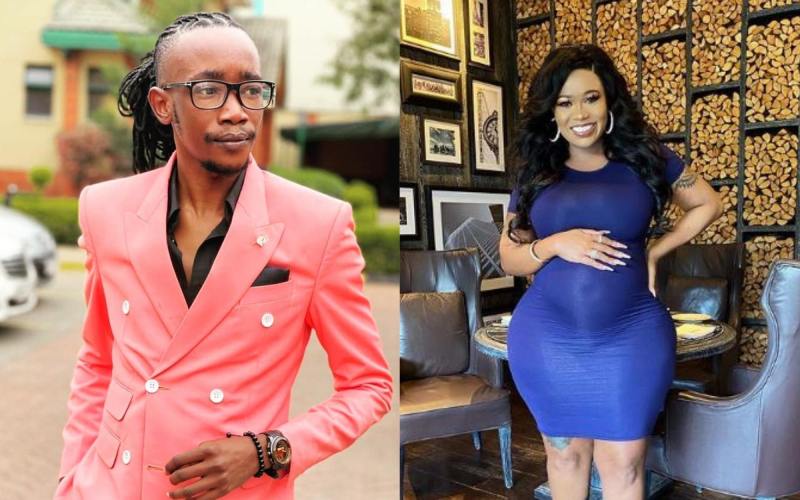 DRAMA
It all started when Akuku Danger on Sunday accused Vera Sidika of not settling a debt that she owed him. The comedian took to social media to vent out his frustrations and concerns over the unpaid fees.
"Vera called me (Amplitude Events and Marketing) 30 minutes to her gender reveal party to provide her with a Sound system for 1hour.
"We agreed on 15k. She sent me a down payment of Sh10, 000 and promised to pay the balance when the sound system gets to the venue (Fair Acre Boutique Karen). We got there albeit 10 minutes late, it was short notice and we did all we could to be there in time. We got there by 7pm and did the set up by 7:10 Pm the event started," said Akuku.
Also read: Vera tells Akuku she spent Sh105,000 on water, Sh5000 is nothing
"Upon finishing my end of the bargain which was at 9pm, I asked for my balance only for her to now assume she don't know who we are and instead sent a team of bouncers/security, a group of her already drunk lady friends and some guy by the name Victor to whisk us away making all sorts of insults at us".
The two later settled their differences after a war of words online.