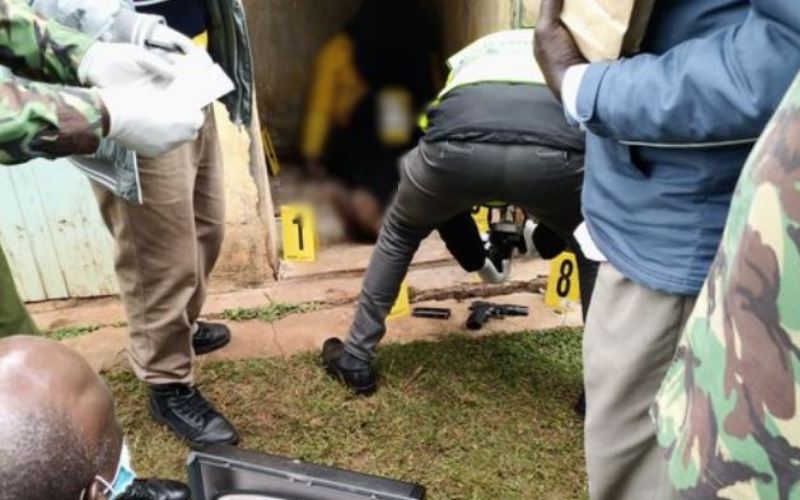 Caroline Jemutai Kangogo was found dead on Friday at her parents' home in Anin, Elgeyo Marakwet.
One of her relatives revealed to KTN news that he was on his way to the farm when he heard Kangogo's father Barnaba Kibor calling for help.
"As I was going to the farm in the morning I found Mzee (Kibor) screaming saying his daughter had committed suicide.
"I rushed to the scene and found Kangogo's lifeless body in the bathroom. I was shocked and immediately we called for help," he said.
Adding: "We did not hear any gunshots…it was quite a wet morning and it had been drizzling throughout. Her father did not hear anything…we do not know when this happened."
Mzee Kibor was left distraught by the tragic ending to his daughter's life and wished Kangogo would have told him what was bothering her and why she killed the two men in Nakuru and Juja.
Neighbours described Kangogo as a polite woman who was friendly and often said hi to them. They were surprised to see her name pop up as a wanted criminal – who is now deceased, and asked the public to give the family some privacy to mourn Kangogo.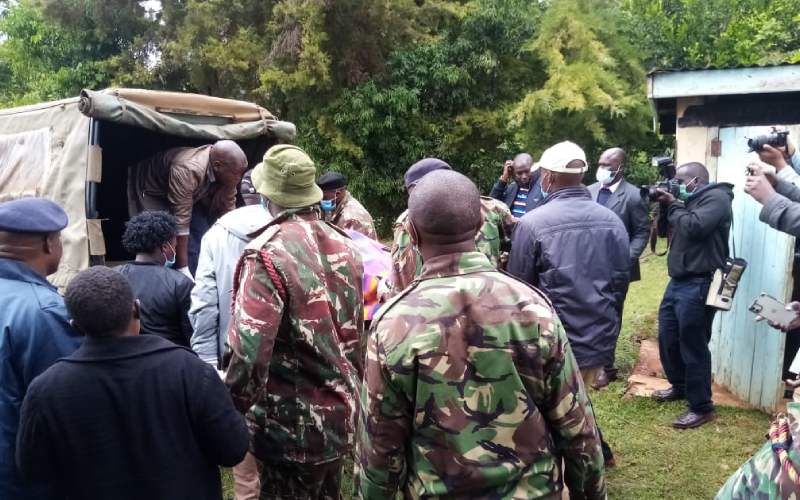 Elgeyo Marakwet Police Commander Patrick Lumumba, on his part, said something must have been troubling the deceased and called on parents to often check on their children.
He added that the fact that Kangogo once used a coffin as her profile picture on Facebook indicates that she was going through a difficult period and needed help.
"Parents please talk to your children and find out if they are okay. The fact that Kangogo once used a coffin as her profile picture indicates something was wrong.
"This is also a challenge to all those in senior officers to look after their juniors and create a conducive environment for them to open up and share what they are going through," said Lumumba.
Asked why no one heard gunshots at the homestead, Lumumba said investigations are still ongoing and a comprehensive update will be issued later.
"It's baffling that no one heard a gunshot yet the house is just 40m away (from the bathroom). I cannot explain this but investigations are underway," he said.
Related Topics