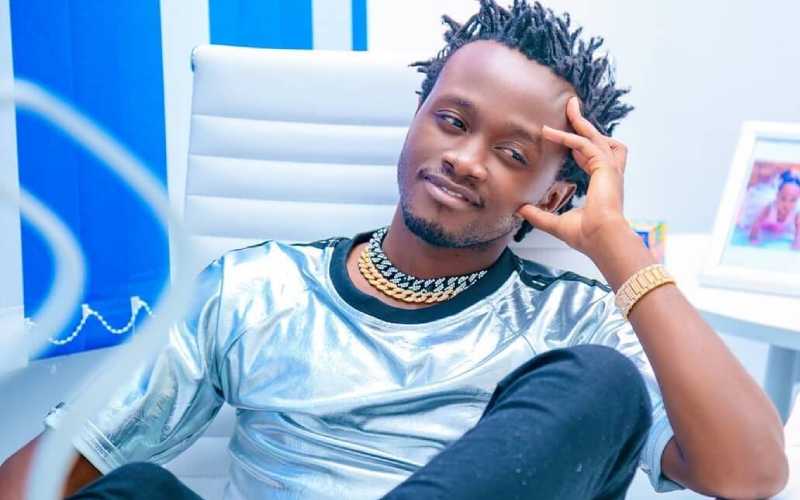 Kenyan pop star Bahati was recently accused of stealing the rhythm and flow of his hit single 'Pete Yangu' featuring Nadia Mukami. The plaintiff was Rwandan singer Butera Knowles, who blew the whistle over similarities from her song 'Peke Yangu' released five years ago. Although the song has not been flagged by YouTube over copyright claims, here are notable instances Kenyan musicians were accused of stealing the main concepts behind their hit songs.
Tanasha donna ft. Diamond Platnumz – Gere
Kenyan songstress Tanasha released her smash hit 'Gere' in February 2020 tapping then boyfriend and Tanzanian mega star Diamond Platnumz for the feature.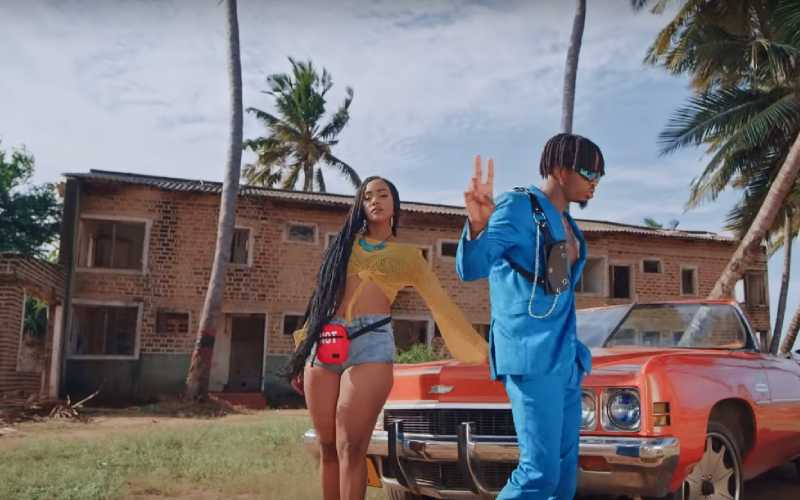 The two display magnetic chemistry as they croon over a smooth Afrobeat groove that has amassed up to 25 million views on YouTube alone.
However, the song had its fair share of controversy when it dropped due to appropriation claims, but it never overshadowed the song's performance.
Critics bashed Tanasha's creative team for imitating Brazilian singer Iza's 'Brisa' anthem, after concepts from the latter's video such as treatment, aesthetic, color grading, composition, locations and theme were some of the IP stolen from the song.
Khaligraph jones – Nika ni shoke
The talented rapper has recently been accused of taking a slang term 'Kwani ni Kesho' to create his latest banger 'Nikwa ni Shoke' from upcoming Nairobi rap group, Buruklyn Boyz.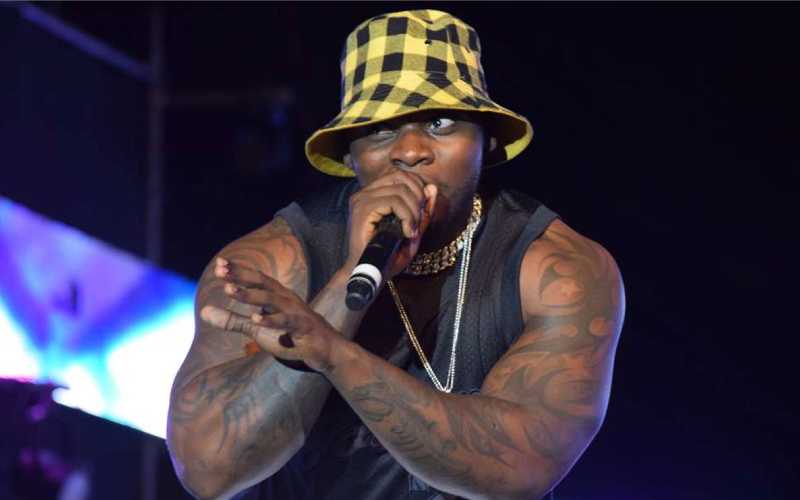 However, the Tuma Kitu rapper has made lemonade out of lemons and transformed the hate into a full-fledged song with a music video shot in Houston, Texas.
A week after the song's release, the ripped emcee from Kayole took to his first appearance on a radio interview at Kiss FM. During the Morning Kiss show by Jalas & Kamene Goro, the OG was probed about his habit of using other creatvies' ideas without proper credit, he maintained his stance is to entertain fans and not get caught up in the politics of who did what first.
"Everybody's entitled to their opinion." He scoffed at the claims. "My responsibility is to entertain my people. I thrive off such situations, people coming out calling me out and my response is that I make a song out of that." Rumbled the award-winning rapper, after Buruklyn Boyz posse intimated the OG wears counterfeit atelier.
However, the OG has a legacy of song covers of records he enjoys, and has used some of those covers to transcend him to becoming a household name. Some of the songs he has gained notoriety for are Yego which flipped Young Thug's 'Power', Wizkid's 'Ojuelegba' that became 'Open Doors', Future's 'Mask Off' that we know today as 'Toa Tint', and numerous others under his belt.
Ethic – Figa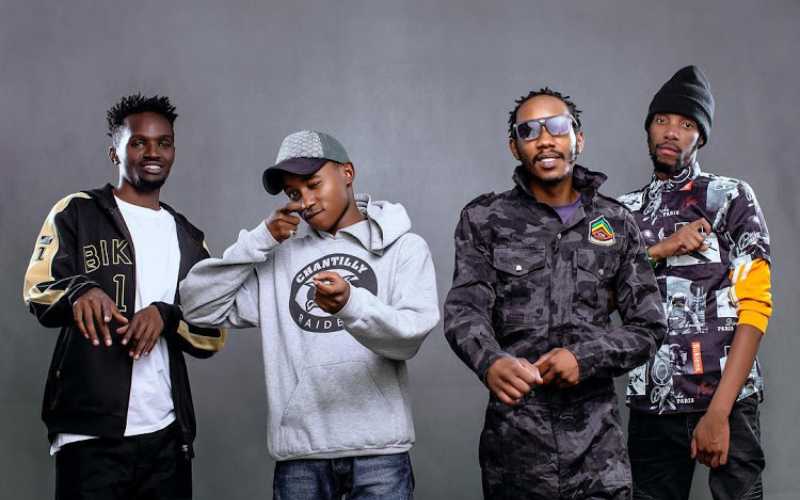 The robust group from Eastlands has become one of Kenya's most celebrated music groups.
Their infectious songs, catchy hooks, rapid flows and nonchalance has escalated them to international success boasting of nominations on continental guilds such as MTV MAMA's.
The Gengetone group however has also been flagged by YouTube over copyright claims over their song 'Figa' after it was dimmed to have taken a sample from Puri and Adje's electronic banger Cono.
Figa is without doubt one of the group's most successful songs produced by Motif DI Don, but it is without question the hit-making ability the Gengetone quartet possesses.
Related Topics