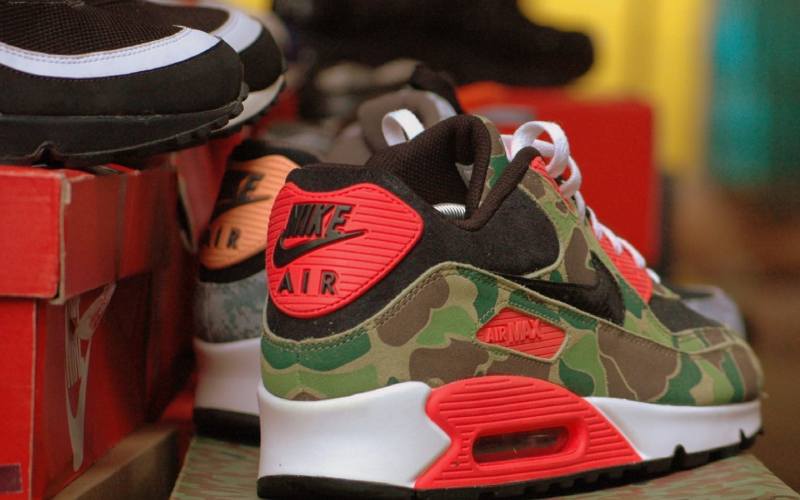 With the sneaker game changing so drastically and a new generation jumping into an obsession, you should at least get some terms to back up your sneaker head enthusiasm.  At first you can just buy a few kicks and figure it out from there.
But more often than not, you get hit in the face with dozens of nicknames, abbreviations, and general sneaker slang that you've never seen before.  Here we compile some of them.
Retro- a "Retro" release is just a release (or re-release) of a colorway that happened after the shoe model's initial release.
OG- this is an original pair that has never been released before. The first time a shoe released is the only time it is called OG.
GR/ limited- "GR" stands for General Release, so they're usually kicks that'll be pretty easy to cop for right around retail. The more "Limited" a release is, the more expensive resale on it will be. Regardless of how visually repulsive, uncomfortable, and/or impractical a sneaker is, if it's rare enough, people will still want it. Some are custom-made to the celebrity's needs and specification.
Beaters- Beaters are the already worn out sneakers but you still wear them from time to time. In as much as they are worn out or torn these shoes actually are sold although not as expensive as new ones unless they are some particularly legendary model.
Colorway- this stands for the color scheme for the given product. What's different for sneakers is that the colorway is often at least as important as the actual model of the sneaker.
Grails- a "grail" is a pair of sneakers that someone wants more than any other pair. People are generally willing to spend well over the retail price, sometimes even over the market value, for their personal grails. While grail status is generally reserved for more limited shoes, there doesn't have to be any rhyme or reason for why someone chose a specific pair to be their grails.
Hypebeast- this simply means a person who is too cool and goes with the trends even if it means selling the pair they just bought last week. A hype beast consumes hype and reacts accordingly
Hyperstrike- the Hyperstrike is the most limited of releases, and it generally drops without warning.  They are kept under wraps as long as possible and released in extremely limited numbers, sometimes only to friends and family.
Jumpman- Obviously, you should know this by now. The now-iconic Jordan logo was the brainchild of Nike's Peter Moore, silhouetted from a rookie photo shoot, and most famously debuted on the Tinker Hatfield designed Air Jordan III.
On ice- Having a pair "on ice" means you have a pair of deadstock kicks that you haven't worn yet. It's basically a way of trying to one-up someone and prove your sneakerhead abilities to avoid wearing your shoes or purchase multiple pairs.
Player edition- A player-edition sneaker is one that is designed for a specific player, and then made available at retail, oftentimes as a quick strike or limited release.
Tonal- is a single-color makeup. It is a cool way of saying a sneaker is all one color.