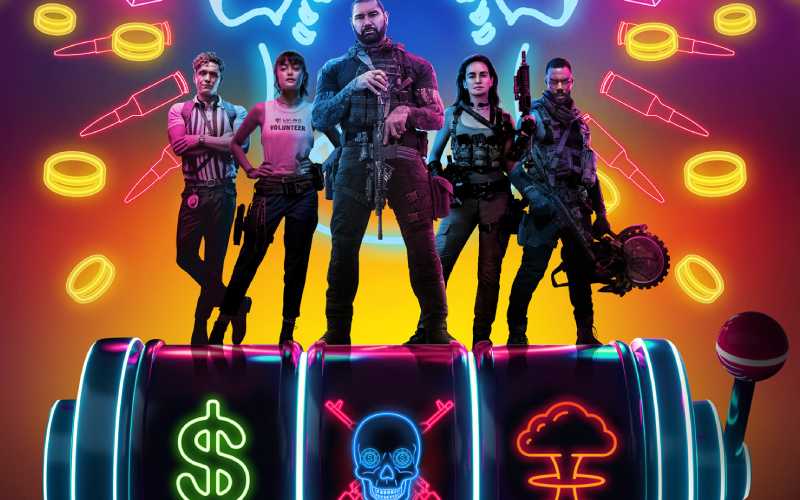 Cast: Dave Bautista, Ella Purnell, Ana de la Reguera, Omari Hardwick, Theo Rossi, Matthias Schweighöfer, Nora Arnezeder, Hiroyuki Sanada, Tig Notaro, Raúl Castillo, Huma Qureshi
Directed by: Zack Snyder
Genre: Action, Crime, Horror
Rating: 7/10
Following a zombie outbreak in Las Vegas, a group of mercenaries take the ultimate gamble, venturing into the quarantine zone to pull off the greatest heist ever attempted.
Thumbs up:
Even for non-zombie fans, this movie breathes new life to the horror genre. Snyder manages to bring style and substance to this movie and it makes for an emotional and highly entertaining ride. The film was filled with Zack's amazing visuals, emotions, character development, and a good enough plot. Some good one liners that keep it from being too heavy and it really plays on the Vegas vibe with a dead Elvis and zombie tiger.
Thumbs down:
For a zombie flick you expect some hardcore insane characters, and though the intro suggested we were going to get them, they never really took off. The daughter and her storyline in this movie has to be one of the most annoying characters (almost as bad as Jar Jar) to be seen in a movie this century. Bautista just has no acting ability, so to fully utilize him it should have been full speed ahead zombie guts everywhere, but the zombie scenes were actually few and far between.
Verdict:
Best zombie movie made since Dawn of the Dead.