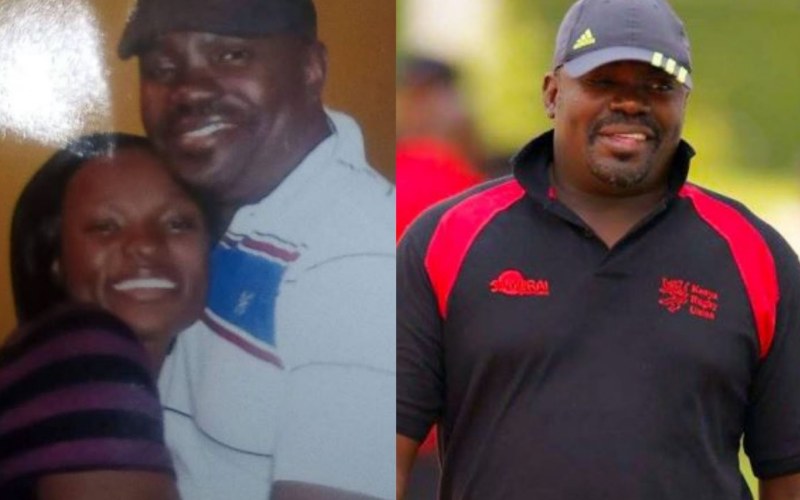 Popular Actress Nyaboke Moraa is mourning the demise of former Kenya 7's rugby coach Benjamin Ayimba Otieno. Taking to social media she shared an old photo of herself hugging the late coach.
In the message, she admitted that Ayimba's death has left her confused as she does not know what to tell their children.
"I am angry because I can't slap you back to reality. I am sad because I don't know what I am going to tell your boys because they know you went to work far away and will come back one day," she wrote in part.
Nyaboke further described Ayimba's death as numbing, revealing that she had been praying to God to grant the father of her children another chance.
"Rest well Otieno. I hope you made peace with God because I prayed the novena and asked God to give you a chance to make things right. I guess my prayers were in vain. This is numbing," she added.
In a separate post, a heartbroken and emotional Nyaboke admitted that she is yet to come to terms with the sad news.
"What is life? How do we go on from here? I can't type RIP because it still feels like a bad dream. Otieno why? Oh God," she wrote.
Nyaboke's colleagues in the entertainment industry camped at the comment section to send their condolences. Taking the lead was popular Vitimbi comedian Nyasuguta, who expressed her heartfelt condolences to actress Nyaboke.
"My deepest condolences my sistoo oo..May Jehovah comfort you during this trying times...tuko Pamoja," wrote Nyasuguta.
Actress Jacky Vike, famously known as Awinja, through her message to actress Nyaboke, displayed a close relationship that the two shared.
"Pole sana my Matapaka pole," Awinja commented.
An Instagram user by the name @chalisterjud, revealed that she had walked down a similar path in January and urged Nyaboke to remain strong for the sake of their children.
"I know how u feel I lost the father to my kids in January 26….be strong the kids need u. Work hard weka God mbele all will be well. Inshallah May God give u peace," wrote @chalisterjud.
Ayimba, who had been battling cerebral malaria, succumbed at the Kenyatta National hospital where he had been admitted for specialized treatment in the High Dependency Unit (H. D. U).