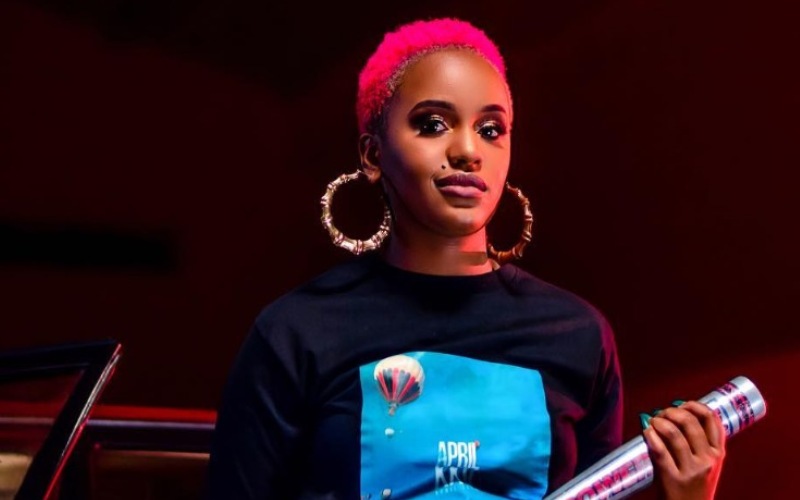 She is one of Kenya's illest Femcee whose music contains clever allegories, pleasantry, humour and immense punchlines. She is the most subscribed female rapper in Africa and that should tell you how much of a big deal she is.
Signed under Kaka Empire, Femi One has been on a meteoric rise and she admits that working as solo artists is too much work. "A label helps in sorting out so many issues that an individual cannot do and I am grateful for the team I have," she says.
As we set the mics ready for the interview, Femi One remarked that she is not a fan of media interviews. "I am tired of media questions. I have not done interviews for a while because I can guess the five questions off my head and they are boring.
Some of these media houses do not even play your songs. How can you call an artiste for an interview then ask me who they are?" she posed. I quickly deleted some questions I had in mind. Femi One brings raw and energetic brand of style that complements her musical persona. The witty and quick-tongued lyricist has earned her stripes on the streets with her smooth flow and unmatched sharp lyrics ooze oomph from a kilometre away.
Be it from some of her pathos-ridden music to wit, linguistic flair, erotic imagery, and sheng mastery, Femi One has been true to herself since Day One. "Most female artists try to mimic the likes of Cardi Bs of our times, trying to fake,  and this is one thing that has led to many not doing good in the industry," she says.
Her collabo with Mejja Utawezana lit up the socials when Tiktoker Azziad jumped on the Utawezana challenge. The song has since amassed over 11 million views on YouTube alone.  
Born and bred in Mwiki, the environment probably had an impact on her as a hard hitter. Dissing her female counterparts was the order of the day and after releasing her famous diss track Pilau Njeri, she admits she was naïve.
"Right now I wouldn't do the same to my counterparts. Calling them out is unnecessary and bearing in mind what female artistes go through in the industry, it is highly inappropriate to call out each other. Rather, we should embrace and help one another rise through the ranks," she says.
In 2019 when she turned 25, rapper Femi One marked it in style by releasing her highly-anticipated EP, XXV, roman for 25.  "It is my quarter-life! It comes with a lot of things. Mostly I give thanks for my gifts and how far I have come, and for the inspiration that I  have gained these 25 years. This EP is a gift to my fans, showing them why rap is my first and only love," she said in an earlier interview.
Fast forward to 2021, and she is now back better and bigger: "The journey has not been easy, starting out doing ciphers to the big person I prove how great I am," she jokes. That is what inspired her upcoming album dubbed 'Greatness' that is expected to drop by the end of this month.
The 14-track album is a cocktail of musical heavyweights on the same collection. She has featured four Kenyan artistes, two Ugandans two Tanzanians and one Zambian.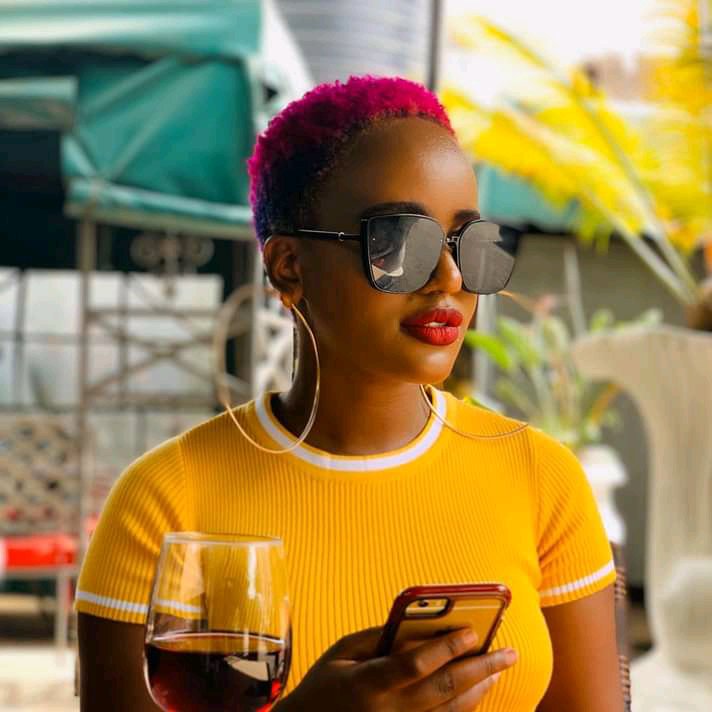 Early this week she released Adonai, the first single off the album. The single delivers earnest gospel vibes to the masses in a rap and RnB music style. In the song, Femi One thanks God for being with her throughout her music journey as Bern Muziki harmonises with melodious vocals.
"My relationship with God has always been close and my musical journey has solidified this relationship more.  Adonai is my gratitude song for the greatness that he has given me personally and how He has shown up for me in my life and career. Adonai took me from being overlooked to be overbooked. This song is for all of us who are thankful to God for coming through in our lives in amazing ways," she says.
A few weeks ago, Femi One was appointed as a brand ambassador for Monster Energy for East and Central Africa, making her the first African female to bag the position. "I will not get into details of how much the deal paid but I can attest it was life-changing money. But money part aside, I would rather focus on the opportunities that such deals offer," she says.