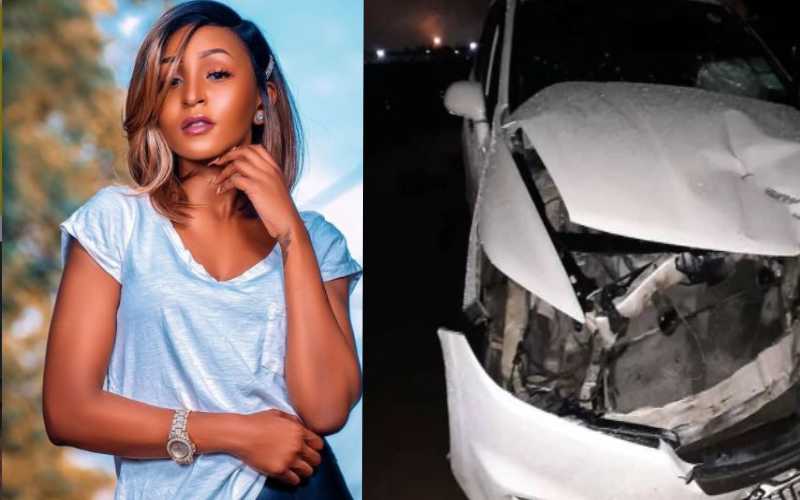 Popular actress and producer Jacky B's wife Brenda Michelle has returned home after being admitted in hospital for several days following a grisly car accident.
Confirming her improvement, the typically bubbly television personality posted a photo presumably at her home, surrounded by her family and loved ones.
The actress spotted bandages on her chin as she cuddled up to her husband in one of the touching images uploaded on her Instagram page.
"I'm glad to be home again. Simple things we take for granted #Godofsecondchances ," Michelle captioned the cozy pictures featuring a bouquet of assorted flowers.
"I have some good news, my wife was discharged today and we are home together again, the doctors didn't find any internal injuries, we thank God," wrote Jacky B "Beatgenius".
The content creator and her husband were involved in a tragic crash that saw their personal vehicle get hit by a cargo train on a rainy night earlier in the week.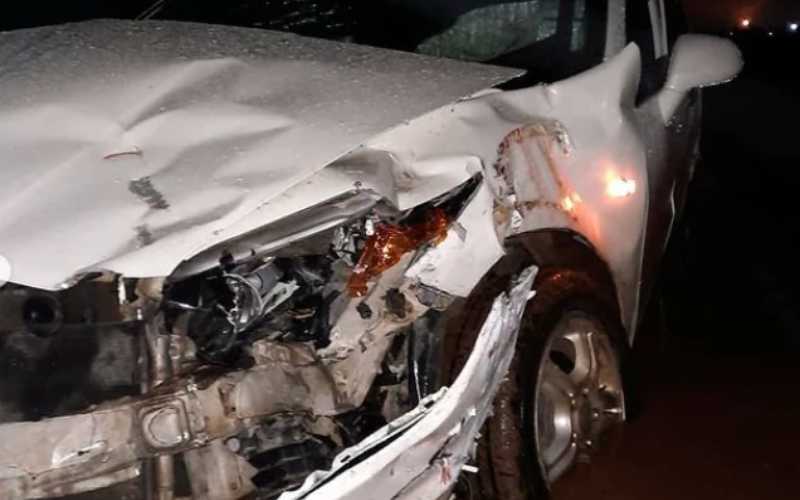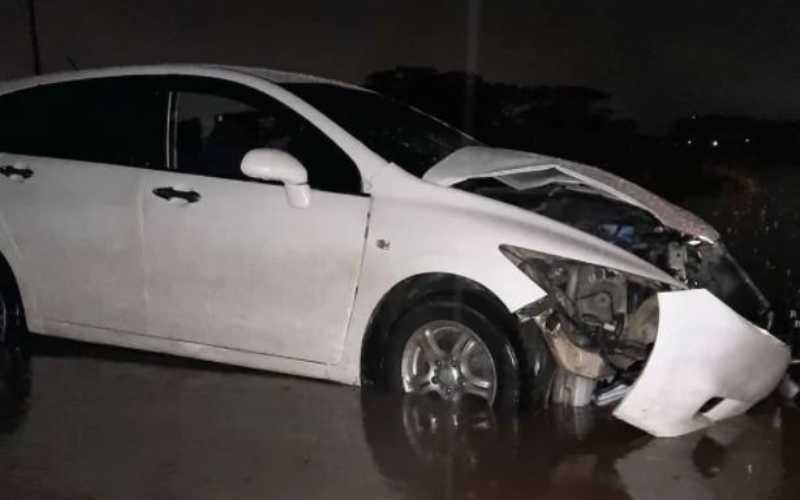 Producer Jacob "Jacky B" Otieno said that he had survived with minor injuries, and urged his fans to pray for his wife who had been admitted in hospital.
"My one side swollen face and head scratch that I got from the accident, also got some hip, writs and knee injuries. My jaw is still extremely painful," wrote the celebrated music producer on an Instagram story with a clip of his battered face.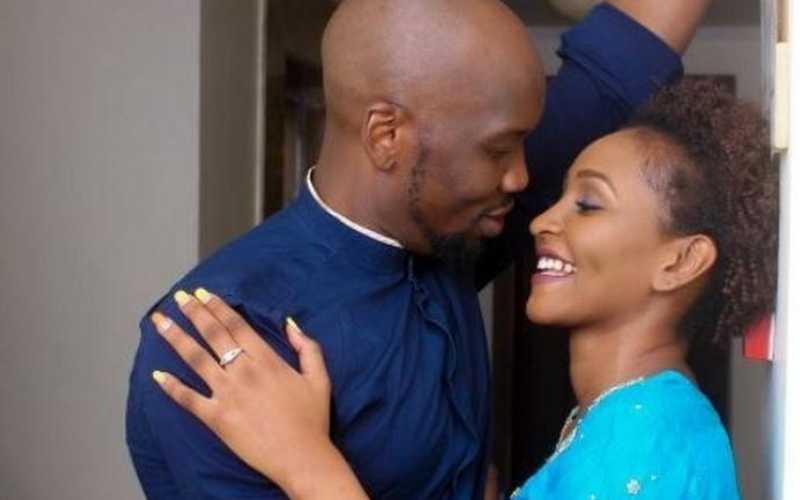 The couple are parents to two young children, and they tied the knot in 2017 at a romantic and intimate wedding ceremony in Naivasha.
"The perfect day, yes I do!" Jacky B captioned a photo of the pair on the special day.
Brenda Michelle is known for her role as Alma on a local television drama series 'Zora'.