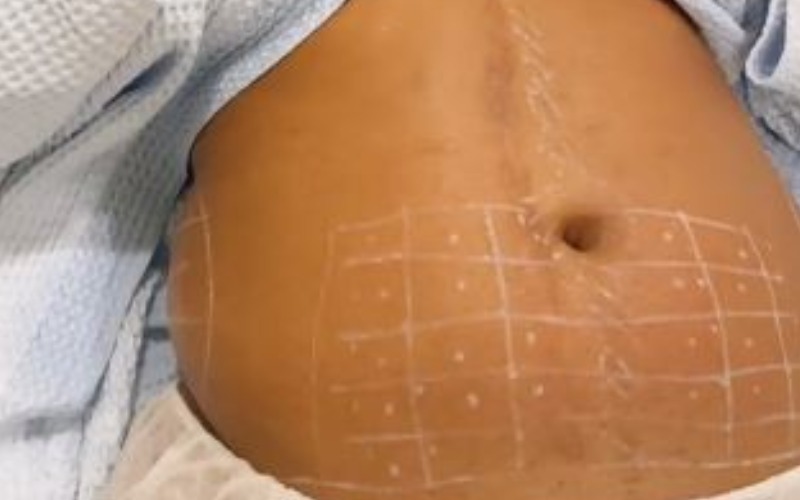 Fans across social media were quick to react after socialite and former Nairobi Diaries cast member, Pendo shared her videos in a spa.
In the captions, she noted that she was undergoing a medical procedure known as fat cavitation, an alternative to liposuction. 
Fat cavitation is a cosmetic procedure that is used used to break apart fat deposits in the body. The treatment claims to work as an effective, less invasive alternative to liposuction.
However, a visible belly line or scar running from her Pendo's breast area down to the umbilical cord seemed to throw some fans off.
While many lauded her idea of losing fat deposits in her body, some thought she was undergoing sonography/ultrasound; a prenatal procedure conducted on pregnant women to show the presence or position of the baby in the uterus.
"I almost said congratulations because I thought you were expecting. All the best in your weightloss journey."
Though some of her fans were harsh, Pendo remained mum.
"Go workout, stop being lazy. You are being a bad role model to the young girls who look up to you. The results are not permanent anyway," ridiculed a fan.
It wasn't until much later that she posted a video with body markings. "Fat melting injections," read the caption.
Other notable socialites that have used procedures to cut down on body fats include Risper Faith, Vera Sidika and Keroche's heiress Arnelisa Muigai.