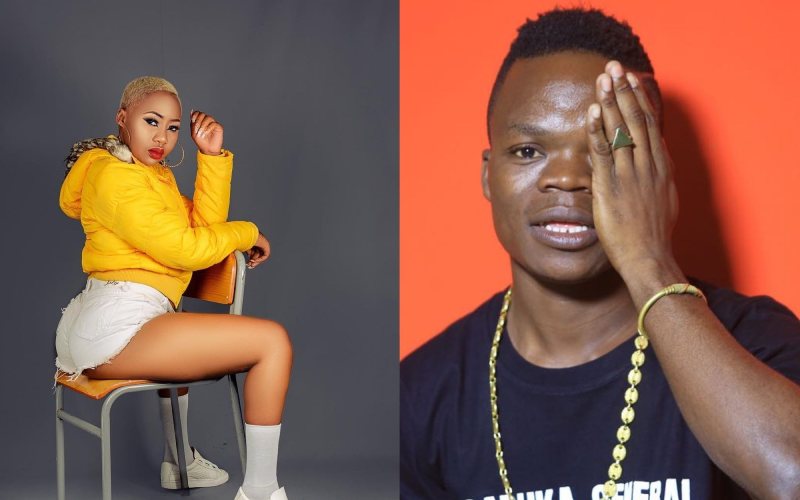 Upcoming Bongo Flava rapper, Athuman Omary better known to his fans as Hamorapa is in police custody following unverified claims that he fathered HPrezzo's ex, Amber Lulu's child, Ariana.  
Hamorapa was arrested on Tuesday, May 12 at the Kebbys hotel in Dar es Salaam where he was conducting a press conference to voice his allegations.           
Speaking to Global publishers at the time of his apprehension, Hamorapa maintained that he was the father of the little girl adding that Amber Lulu was well aware of it. He went on to reveal that he is likely to do a paternity test to determine whether the baby is truly his. 
"The truth is that child is mine and Amber Lulu's. She knows that and I can assure you I am not mentally unstable. Most people are advising me to do a DNA test so that the truth can be known. But even if you kill me, that is still my child. I am not mad," he said.
Who is the father?
Before Hamorapa came forward with his allegations, Amber Lulu's baby daddy was assumed to be Bongo Records CEO P-Funk Majani. She however denied the rumours going ahead to ask her fans for privacy, with a promise to reveal the real father in the near future.  
"Let me set the record straight, Majani is not the father. He [Majani] is someone I have worked with and respect so much. Such [false] reports serve no purpose other than to scandalize us as he is a married man with children. I also have my own man – the child's father. So, let it be clear, Majani has nothing to do with my pregnancy. You will know who is responsible, for this, soon," said Lulu.
Before moving on Amber Lulu had been dating famous rapper Jackson Makini alias Prezzo for a few years but ended their relationship on grounds of lack of commitment from the rapper.
Unfounded paternity claims
Just like Amber Lulu, Tanasha once found herself in the same situation trying to convince the masses that her child's father is Diamond Platnumz. This is after a radio presenter by the name Mwijaku came forward to claim he fathered the child.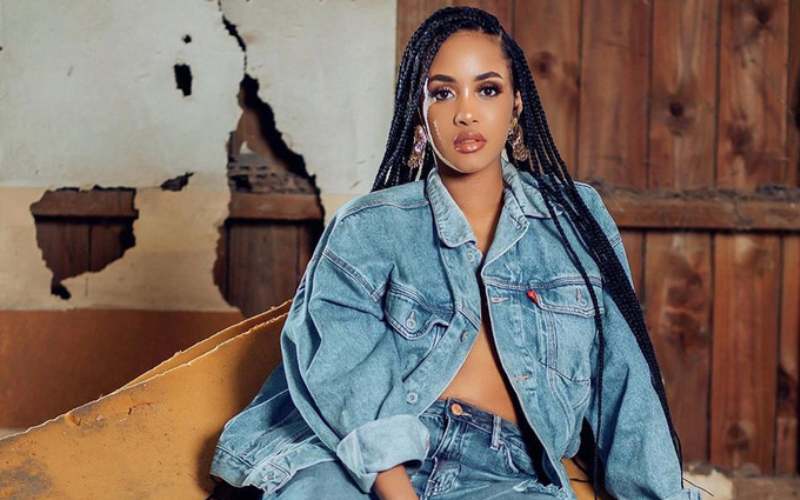 However after Tanasha threatened to sue him, Mwijaku apologized and stated that he meant the child was from his tribe and not that he was his biological child.
"Sisi watu wa mkoani tumelelewa na mila na desturi hivyo mtoto wa mwenzangu ni wakwangu. Wenzetu wanaweza wakawa hawazielewi mila hizi na katika kusema kuwa mtoto huyu ni wangu, damu yangu ni kwa sababu mimi na Diamond tuna toka Kigoma. Japo sio biological lakini ni damu yangu kikabila. Kwa hiyo Tanasha na Wakenya labda hawakunielewa sababu naishi na mila na desturi zetu hivyo tuwiane radhi. Aniwie radhi sikusema kwa ubaya" he defended himself.
 Luckily for him, Tanasha opted to forgive him and drop the charges.
"I'm glad he took that initiative because I filed a case in court. We, me and the father of my child, sent him a demand letter. We were about to sue him... We took it very seriously because it was very wrong for him to claim another man's child; to claim a woman you have never met nor spoken to in your life. You claim that person's son for kiki, for stupid clout. I felt that justice needed to be served but since he asked for forgiveness, I forgave him," she said.