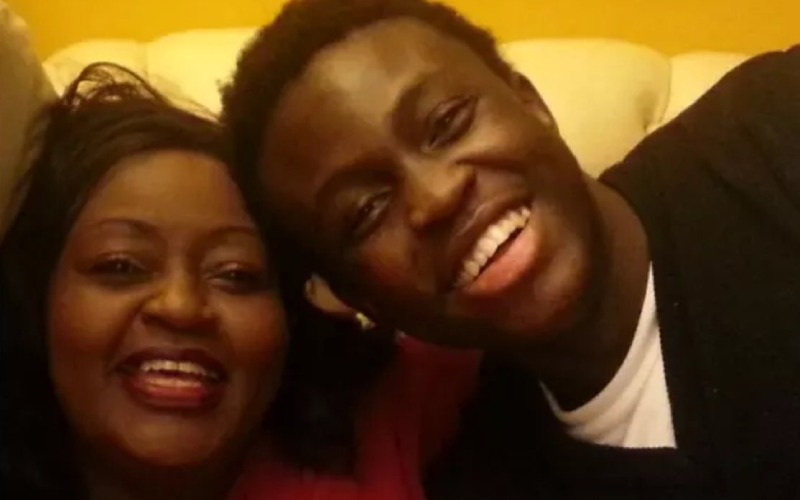 Prince Abura, the son of late afro-jazz musician Achieng Abura is dead. The world woke up to the sad news via her guardian Helen Akoth Mtawali, five years after the demise of his mother.
"Today I announce with a humble heart the passing on to glory of Prince Abura in his sleep," read her statement.
Mtawali further stated that the late Prince, a student of Riara University, was set to graduate in September, and was suffering from sickle cell anaemia.
A funds drive was already in place to offset his medical expenses as he was diagnosed with the illness at a tender age.
Celebrated for her vocal prowess and presence, Achieng Abura died in 2016 at Kenyatta hospital from an unknown illness.
During her time, the late Achieng had served as the principal of the now-defunct Tusker Project Fame in 2008 and was lauded for her mentorship skills.
She, however, died a lonely death with accusations about some of her closest friends deserting her in her time of need.
Also read: Why Prince could not be admitted in UK
Before her demise, Achieng had opened a health fund for her son Prince although doctors had given him a five-year mortality cap due to his illness.
In an interview with a local daily, Abura said that she once called an harambee to raise the Sh4,000,000 required for Prince's treatment but only 10 people showed up.
Also read: Lessons from the death of Achieng Abura
The singer also revealed that she attempted to organise a concert towards the same but they didn't get the numbers.
The funds drive, however, gathered pace later.