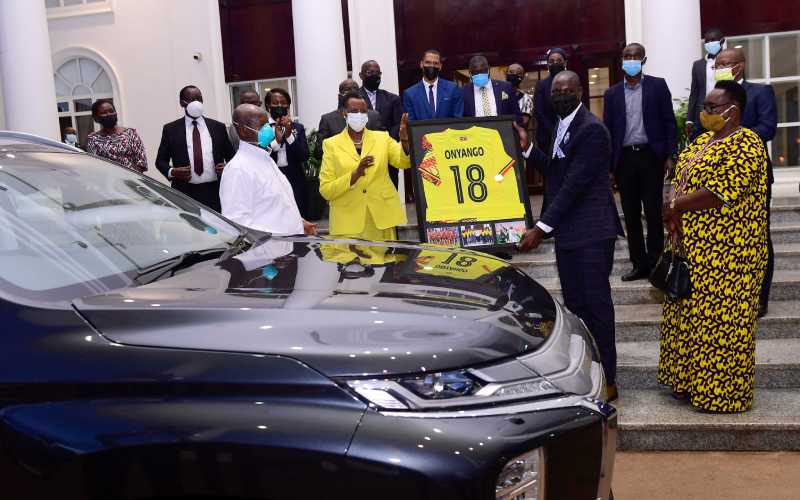 Uganda President Yoweri Museveni on Thursday gifted retiring Uganda Cranes captain and goalkeeper Dennis Onyango a sleek 2018 Mitsubishi Eclipse Cross as a token of his appreciation for his 16 years of service to the national team.
Further, Museveni proposed that the government should consider supporting sporting heroes through bursaries to ensure they can be employed in other fields after they retire from their trade.
"At 35, a sportsman can still serve the country for another 20 years if deployed in civil service or given bursaries to train in higher institutions of learning in a discipline of their choice.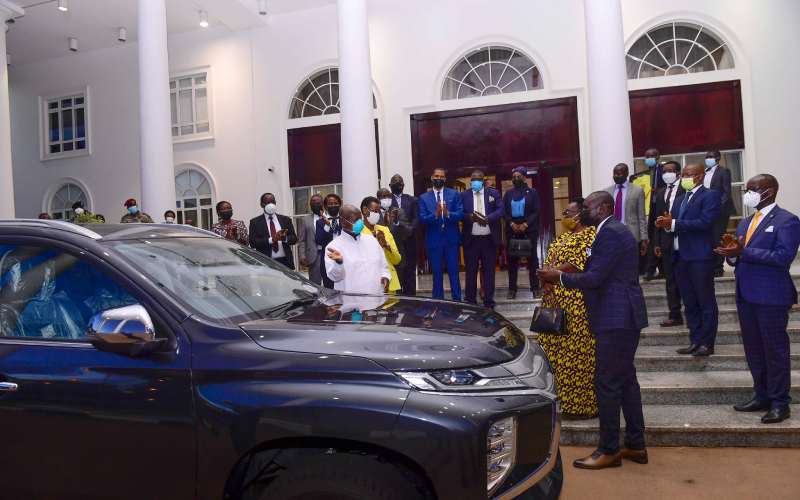 "We thank you, sports people. Though government has not been supporting you fully, we support you indirectly through immunization, UPE, peace and security, which enables the development of your talents", he said.
Adding: "I congratulate Onyango for what he has done. We shall get time in the new government and decide on this export scheme whether it is good or bad. What can we do to keep our sportsmen here."
The South African based captain and goalkeeper currently plays for Mamelodi Sundowns, is considered one of Africa's best goalkeepers today.
Onyango announced his retirement from the Uganda national team in April and had over 70 caps under his belt.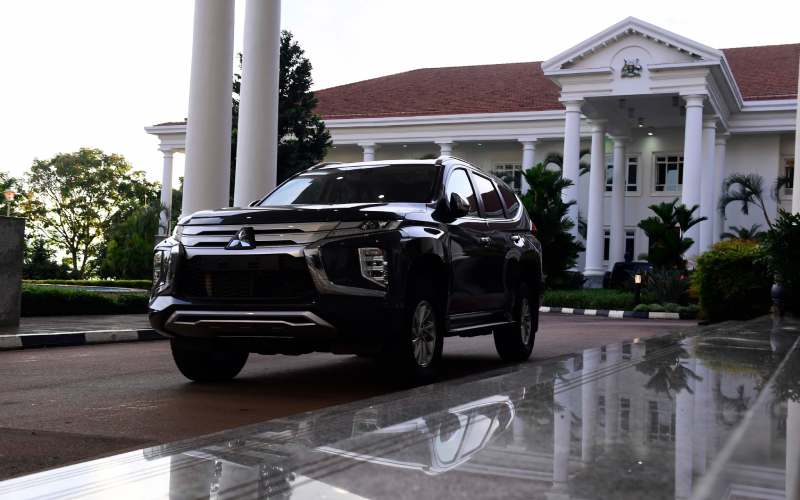 "It is with a heavy heart that I am announcing my retirement from international football. After much consideration, my family, managers and I, decided it was in my best interest to hang my gloves on my beloved Cranes. Big thanks to every Ugandan over the years," he announced on Twitter.