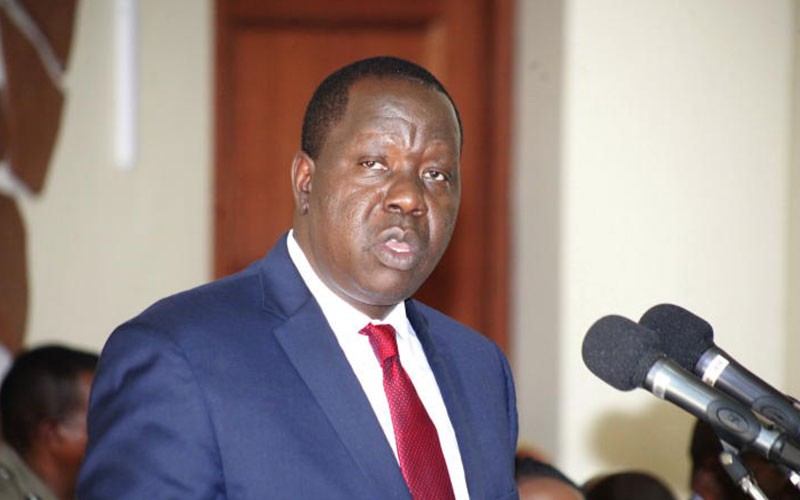 Interior CS Fred Matiang'i has declared Friday, May 14, 2021, a public holiday to mark Idd-ul-Fitr.
Muslims around the world observe the day to mark the end of the Holy month of Ramadhan where they reflect on their consecrations and the impact on their lives.
The celebration is a peak of 29 to 30 days of dawn-to-dusk fasting during the entire month of Ramadan.
The day of Eid, therefore, falls on the first day of the month of Shawwal. The date for the start of any lunar Hijri month varies based on when the new moon is sighted by local religious authorities, so the exact day of celebration varies by locality.
The dates of the festivity mostly depend on the combination of astronomical calculations and the sighting of the new moon.
Furthermore, its onset depends on an individual's location on the globe, and when they see the moon. As such, different countries have different dates for the day.