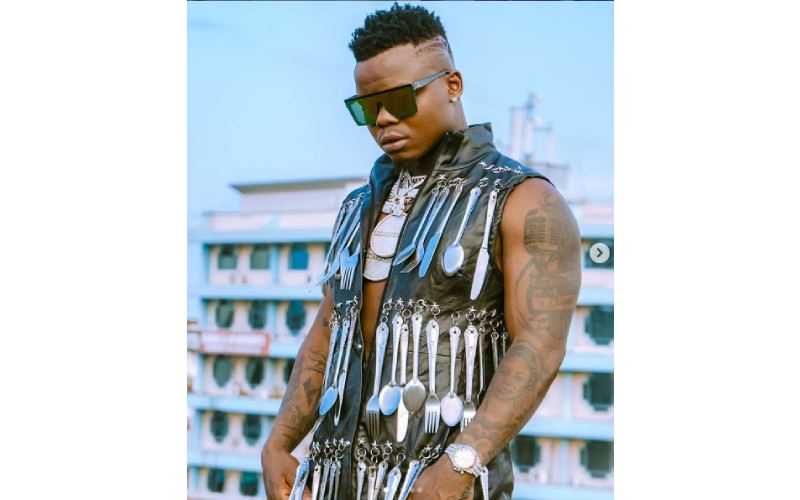 Hate him or love him, 'Uno' hitmaker Harmonize is one celebrity who has managed the art of making himself relevant in the entertainment industry.
From his music and relationships down to his controversies, the Bongo sensation is always making headlines with the latest one involving his choice of outfit.
His latest fashion choice involves posing while dressed in a half leather jacket that he accessorized with lots and lots of cutlery. Sounds unthinkable and unimaginable but he actually did that!
He joins a list of celebrities internationally who have made history with their crazy fashion choices over the years especially while performing or while on the red carpet.