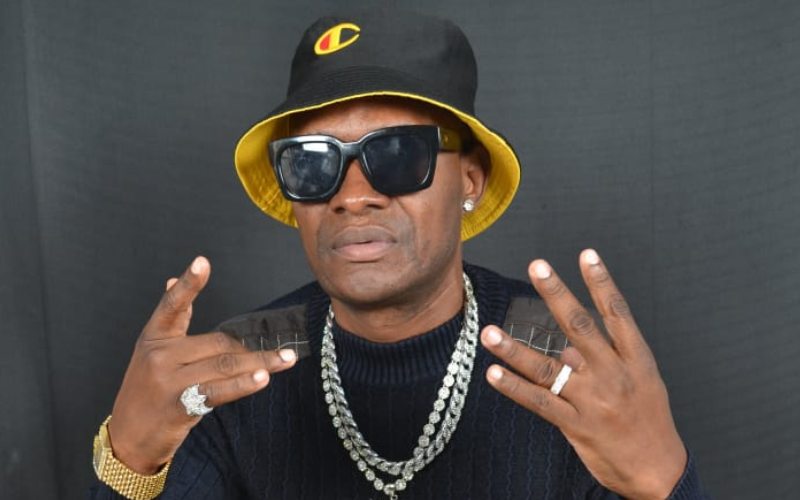 Finally, veteran Kenyan-based Tanzanian singer and songwriter Lucas Mkenda aka Mr Nice is back on his feet after recovering from injuries incurred during a road accident he was involved in about a month ago.
During an exclusive interview with Standard Entertainment and Lifestyle, the Takeu Music Empire CEO finally revealed that he was headed to Nyahururu where he was to meet a top politician when the accident happened.
"I was headed to Nyahururu and Nanyiku for a special appointment with a political party leader who wants me to work on a partnership around BBI and next year's politics when I got involved in the accident. Lately, these are the kind of contracts that have been coming my way. I got serious cuts on the right side of my head after the car rolled but thank God I had belted up and the body impact was not a severe as it could have turned out to be. God saved me and that tells me he has a lot in store for me," said the Fagilia hit maker.
In the last two years, the singer has been living in Kenya where he now calls home. He opened a recording studio in Mlolongo, Machakos County, where he has been working on his new projects and recruiting new talent.
And during the interview, Mr Nice revisited his past clearing the air on his alleged beef with Ali Kiba as he praised Kenyans for embracing him and giving him new lease of life.
"I recall how top emcees back then like Big Ted (Thomas Kwaka) would hype my stage act and promote my shows. Kenyans in particular supported me from the very start and that is one reason I have a great connection with them. I always feel safe and at home here. It is where I made my first million, then many more after," he said.
"There is no time I ever wanted to create enemies especially in an industry I have always been respected. Those who have been close to me do know that very well. Mac Muga was never about me but since that is how somebody somewhere wanted to portray it to create beef between Ali Kiba and I, it was created (discussions around the song) to look like that," he argued.
Talking about Ali Kiba, Mr Nice said he never had any beef with the singer adding that at no point had he moved to South Africa as the song alludes of the character Mac Muga.
"One can only throw stones towards the tree that has good fruits. Fame has always brought with it haters and real enemies most of whom will try to do anything to get you out of the top yet my analogy of the tree with good fruits. Most of the controversies that were created were a good scheme by some industry players who didn't want me to stay at the top," he remarked.