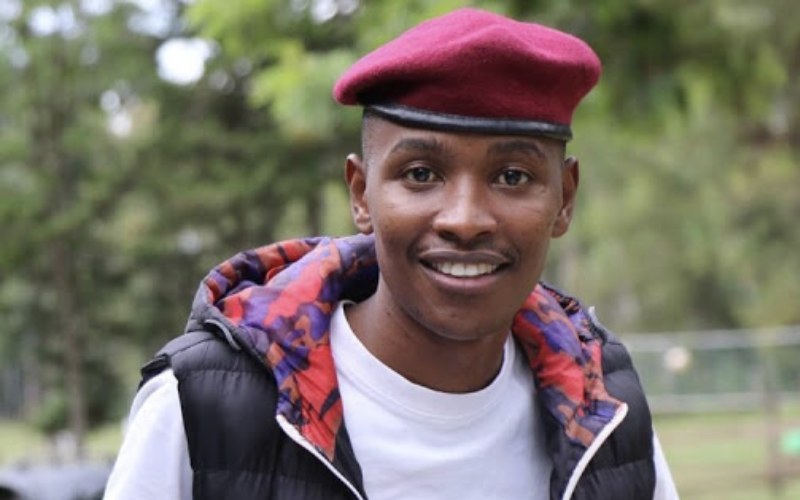 Sensational Kikuyu singer Muchoki Ndirangu aka Samidoh has opened up about rare details of his childhood. Speaking during an interview, Samidoh revealed that his childhood was not all that rosy.
Narrating the painful memories of how he lost his father, Samidoh revealed that his father was caught up in tribal clashes that claimed his life. He stated that his father was a police officer and he died while on duty.
Born in a family of six, the singer added that their father was hit by an arrow during tribal clashes. He further admitted that every time tribal clashes are mentioned or whenever people become tribal around him, he painfully remembers the sudden death of his father.
He added that their mother also passed on after their father.
"I was born in a family of 6, we are 6 boys and I'm the third born. Mama alikuwa anaitwa Miriam Wairimu lakini alituacha. Na Mzee alikuwa anaitwa Michael Ndirangu. He was an Administration Police (AP) Officer. He worked in Nakuru and Molo na alikufa ile time ya clashes. Huwa naskia hizi vita za kikabila roho yangu inachafuka juu ziliniacha bila baba," said Samidoh in part.
Adding: "Time ya clashes vile askari hutumwa, yeye alirun out of ammunition so akapigwa na mshale na ndivyo alipatana na kifo chake. Hiyo kifo ilikuwa game changer juu ilituforce tutoke hiyo Subukia twende Nyandarua with my Mom and my brothers (During the clashes, he ran out of ammunition and was hit by an arrow and that's how he lost his life. His death was the gamechanger because we were forced to relocate from Subukia to Nyandarua with my mom and my brothers.)" he added.
Shortly after settling in Nyandarua, life became tough, and as the third born in his family, Samidoh was forced to juggle between school and casual jobs to help put food on the table.
"At a very young age pale class three nilikuwa nalima hizo maboti za 15 by 15 ndio nisaidie mathe… na yeye pia tulikuwa tunalima na yeye juu hakuwa na formal employment. Life ilikuwa hard sana," he narrated.