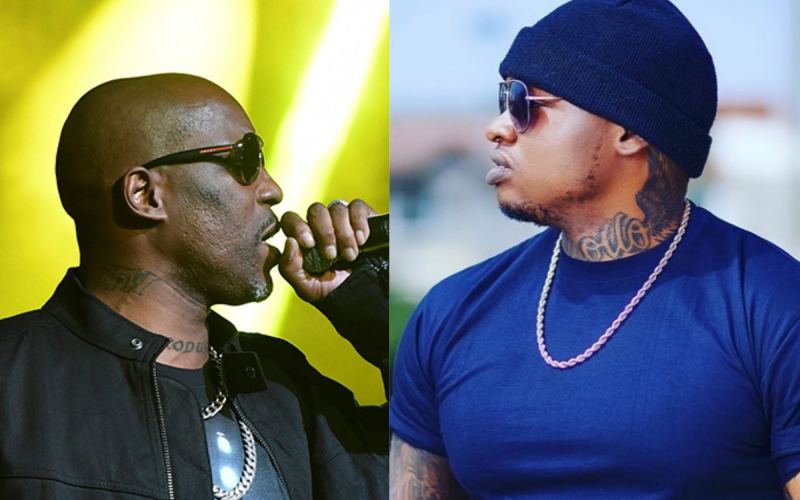 Kenyan hip-hop star Khaligraph Jones was among top celebrities who took to social media to mourn American music superstar Earl Simmons, better known by his stage name DMX, after he was pronounced dead on Friday evening.
The 'Kasayole' hitmaker posted a photo of the rapper with no comment on it. "Let the legend rest in peace", he later told The Standard.
He was among dozens of music players from Kenya who joined the world in mourning the hip-hop icon who passed away at the White Plains Hospital in New York, US, following a week in hospital occasioned by a heart attack.
"We are deeply saddened to announce today that our loved one, DMX, birth name of Earl Simmons, passed away at 50 years old at White Plains Hospital with his family by his side after being placed on a life support for the past few days," a statement issued by the family read.
"Earl was a warrior who fought till the very end. He loved his family with all of his heart and we cherish the times we spend with him," the family eulogised.
Speaking to The Standard, popular Kenyan deejay DJ Crème de la Crème said DMX had impacted the local music industry with many upcoming rappers aping his style during a generation when most of the rapper's tracks were big club hits. He singled out the 'Ruff Ryders Anthem' (1998), 'Party Up' (Up in Here) (1999), 'X Gon Give it To Ya' (2003) and 'What's My Name' (1999) as some of the singles fans enjoyed jamming to in Kenyan clubs.
"I started my career at a time when Ruff Ryders Anthem was the big thing in the hip hop world and as a deejay, I enjoyed playing DMX music as fans loved them so much. Over and above, we need to draw lessons from his death. The entertainment industry life is full of crazy stuff and hype and artistes like DMX and MJ (Michael Jackson) have passed on due to drug-related reasons. We need to sober things up a bit," DJ Crème de la Crème said.
DMX burst into the hip hop world in the 1990s when hardcore hip hop was a big deal that separated the East Coast and South Coast stars whose 'beef' led to the death of some. In 1998, he released his debut album 'It's Dark and Hell is Hot' just after Tupac Shakur and Notorious B.I.G. died in 1996 and 1997, respectively. And with a vacuum left in the hardcore rap world following the death of the two, DMX emerged the new king, his Ruff Ryders Anthem accelerating him to big commercial success.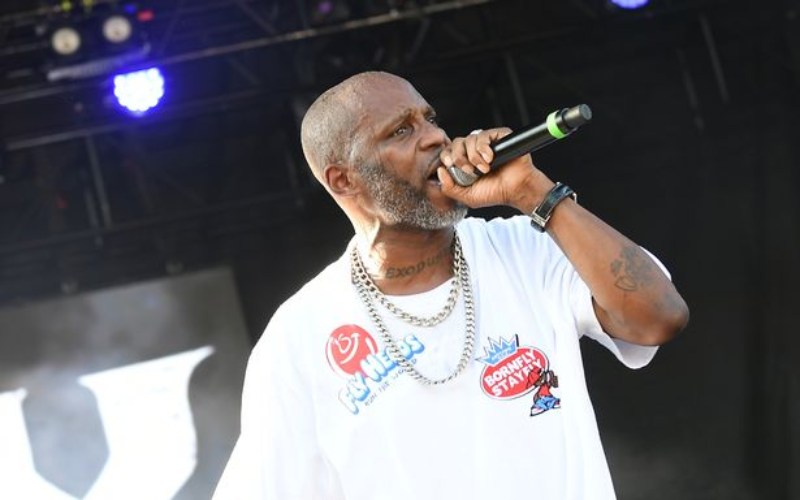 Even though the Grammy awards nominee had run-ins with the law on several occasions on substance abuse and other related crimes, his recent life seemed reformed and centered towards spirituality with songs such as God Give Me a Sign sounding like a premonition of where his life was headed.
DMX released seven albums and received three Grammy nominations throughout his illustrious music career, one that also had him teaming up with the late Aaliyah in 1998 to make the soundtrack to the film 'Romeo Must Die', a movie he starred in.