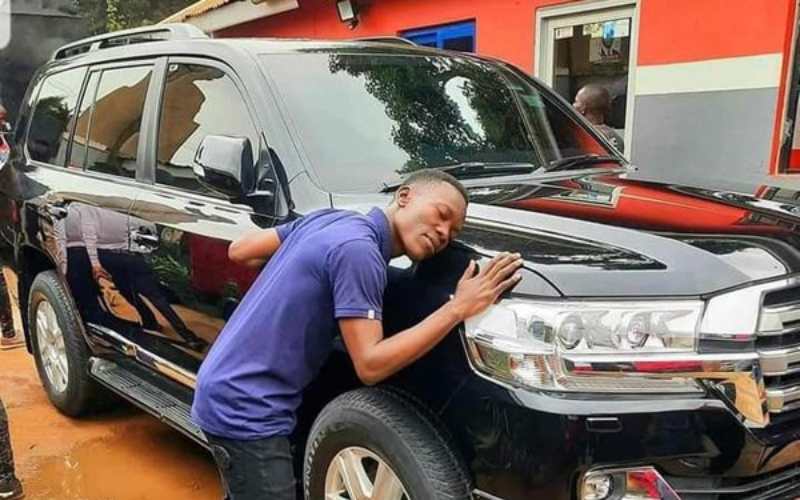 Uganda's official opposition leader Robert Kyagulanyi aka Bobi Wine has been in the news since he lost the General Elections to President Yoweri Museveni in January.
Much of the buzz has had to do with the armoured car that he acquired right after the elections, which he disputed, a factor that saw him suffer house arrest as he claimed that he feared for his life. It was around this time that he unveiled his new bulletproof car, a Toyota SUV estimated at Sh15 million.
According to the singer-turned-politician, the car was donated to him by his supporters.
"There is another group of comrades who kick-started a fundraising campaign for a bulletproof vehicle. These comrades informed me of their plan, but I thought it was an uphill task, given how expensive it is," Bobi Wine wrote.
And come February, the Uganda Revenue authority wrote to Bobi Wine stating that the car needed re-evaluation for tax re-evaluation. The revenue body said it had cleared it as an ordinary one. However, Bobi Wine went to court to stop the move saying he entirely relied on the car for his daily activities.
The matter went to the High Court in Kampala this week where the presiding judge Emmanuel Baguma ruled out Bobi Wine's claim. The judge said Bobi Wine had failed to prove that the car was his only means of transport.
"It is, therefore, my considered view that the applicant (Bobi Wine), has not adduced evidence to show that the recalling of the said vehicle for re-verification will cause him irreparable injury which cannot be compensated by award of damages. In the final result, this application is not a proper one to grant a temporary injunction. The application, therefore, fails and it's hereby dismissed," the judge ruled.
On Friday, Wine surrendered the car to the Uganda Revenue Authority for assessment.