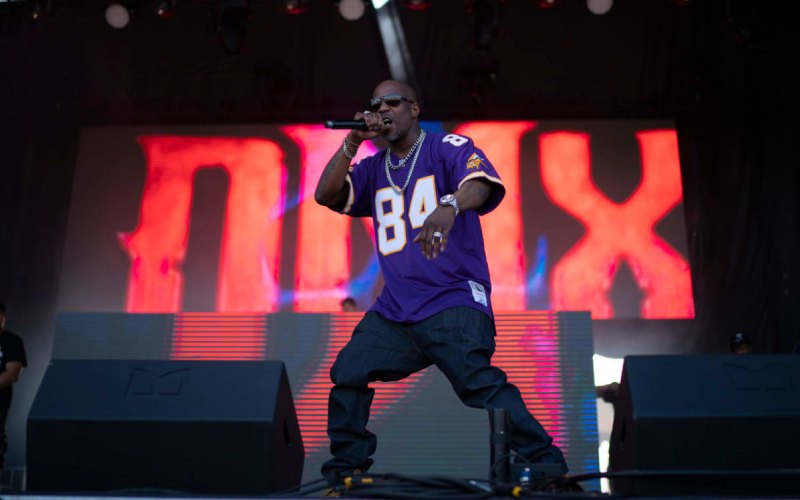 Iconic American rapper Earl Simmons better known as DMX is dead. The news sent a shockwave as millions mourn his passing. The raspy-voiced rapper famed for his song Party Up In Here had acquired global recognition thanks to his trademark delivery accompanied by growls and barks style in his songs. 
According to his family, the 50-year-old star succumbed after suffering cardiac arrest although doctors had indicated earlier that he was in 'grave condition.'
During his career, the Grammy-nominated star had released five No. 1 Billboard 200 albums, including his studio debut album, It's Dark And Hell Is Hot that raised his global status. He was the first American rapper to perform to a crowd of over 200,000; mostly white concertgoers screaming at The Woodstock Stadium in 1999 earning him the title 'the hottest rapper on the planet.' Never mind that he had previously had constant run-ins with authorities and had been charged with multiple cases of substance abuse and misuse.
Here are some of his most loved songs that hit the hip hop and club scenes late in the 90's flowing into the 2000's and well, to date.
Ruff Riders anthem
Party Up (Up in here)
Where The Hood At
X Gon Give It To Ya
 Lord Give Me A Sign
We Right Here
I Miss feat Faith Evans
Here We Go Again
We In Here
Party Up In Here
Indeed it was DMX's crowd-pulling bars and crossover appeal that proved that rappers too could be rockstars too.  No more roads to cross, the dog has sailed home. Rest in Peace Legend. Your music lives on!