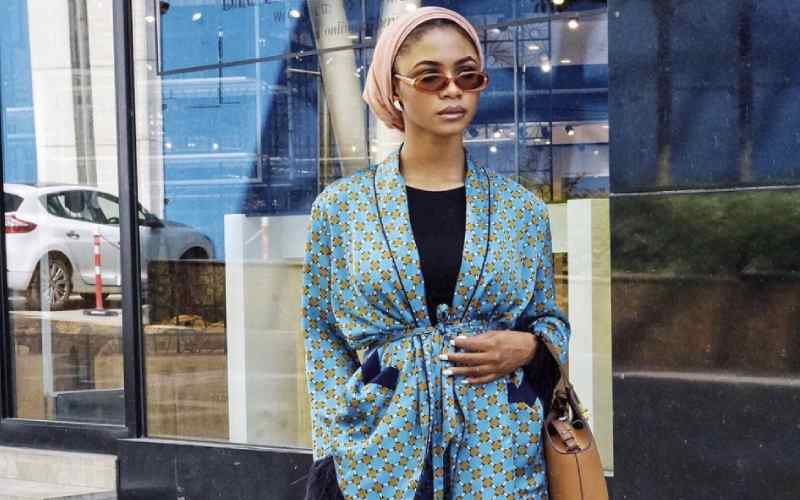 It's quite clear that the ongoing pandemic will see more and more people work from home and hey, it's better safe than sorry, right? It sounds cliché but it is important to note that working from home does not have to be entirely boring as far as your outfits are concerned, especially for the guys.
While many are lounging in sweatpants, there is a new trend that has made its way into the hearts of both the men and women: the pyjama trend.
What most of you consider as sleeping attire is now considered a fashion trend thanks to the ongoing pandemic. The latest celebrity to embrace this trend was Daniel Kaluuya while accepting his SAG award. His was a Louis Vutton set and matched it up with a robe. Other celebrities who have been spotted in this include John Legend and Travis Scott. Popular amongst the men, it could soon be replacing the everyday suits which were an almost daily wear for the men while at the office. They are considered to be the new work from home suits.
The ladies have not been left out either with most of them rocking their pyjamas on the red carpet and they have been doing it for a while now. While more and more celebrities keep rocking their pajamas on the carpet, others like trendsetter babe Rihanna rocked them on the streets and we approve this trend.
Fashion retail stores across the globe all agree that the demand for the pajama set has gone up and will continue to do so as the lifestyle among people changed forcing them to go the casual and comfortable way.
The secret to pulling off any outfit is in accessorizing and that is what makes this trend stand out for the ladies but the lads keep it minimalistic and casual as always.
You're welcome for the styling and fashion trend tip.