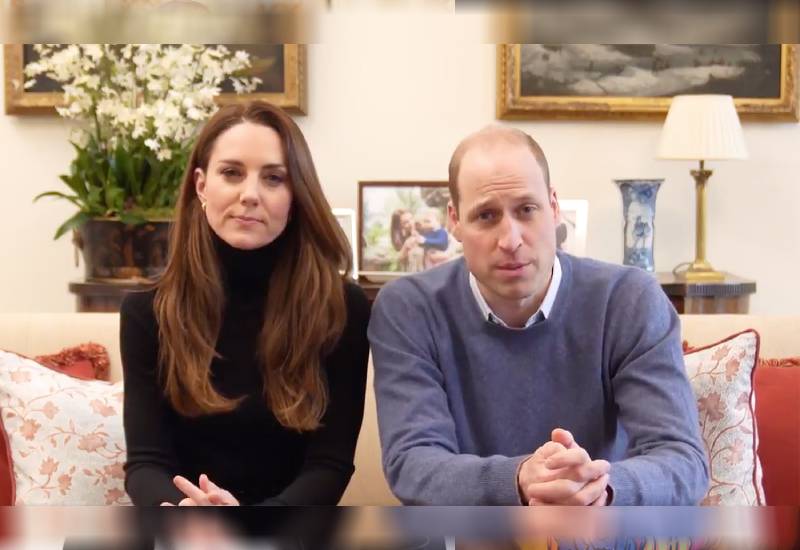 The Duke and Duchess of Cambridge have encouraged people to keep talking about mental health in order to remove the stigma.
The royal couple appeared in a new video clip for the Time to Change campaign, in which they thanked those who have shared their experiences in order to help other people but stressed there is still a need to keep talking and keep taking action.
"We wanted to say a big thank you to everyone who has shared their experiences and taken action through Time To Change, helping to challenge the stigma which surrounds mental health.
"Over the past 15 years, Time To Change champions have inspired and supported thousands of people across the country, and mental health has now, at last, moved into the mainstream as part of our daily lives," said Prince William.
The Duchess of Cambridge added that speaking openly about the issue of mental health will encourage those who are affected to overcome the challenge.
"Movements like Time To Change have helped to transform attitudes and encourage more openness about mental health in schools, communities and the workplace," said the Duchess.
Their statements come at a time when the Prince William's younger brother, Prince Harry – the Duke of Sussex, together with his wife, Meghan Markle, have openly admitted to fighting mental health issues.
In previous interviews, Meghan - the Duchess of Sussex, opened up on harassment she received as a member of the royal family that led her to a mental breaking point.
According to her, she sought help for suicidal ideation while still at the palace but told nothing was ever done to help her.
In the interview with Oprah, Meghan described her experiences with suicidal thoughts, and the shame she felt when admitting them to her husband:
"Look, I was really ashamed to say it at the time and ashamed to have to admit it, to Harry especially, because I know how much loss he's suffered. But I knew that if I didn't say it that I would do it—and I just didn't want to be alive anymore. And that was a very clear and real and frightening constant thought," she said.
Whether the two royal brothers who are believed to have fallen apart will be reunited by their common cause to fight mental health issues still remain a mystery.
This latest development come at a time when it has been confirmed that the drama surrounding Meghan, Prince Harry's exit from the British royal palace will be fictionalised in a Megxit Lifetime movie.
According to reports, the show will fictionalise what happened inside the palace that drove Harry and Meghan to leave everything behind in order to make a future for themselves and their son Archie.