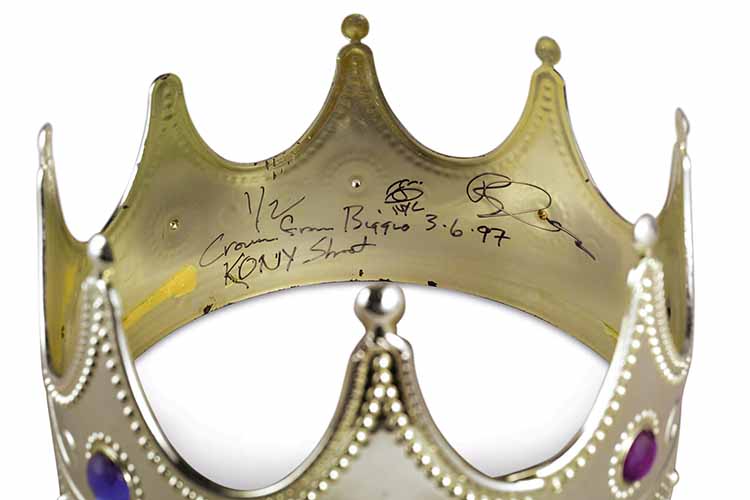 Last week Blue Ivy, the daughter to Jay Z and Beyoncé, made history when she bagged herself a Grammy award for Best music Video category. She cemented her name as the second youngest person to take home the gold statuette.
While celebrating her win, Beyoncé posted a photo of Blue Ivy sipping from her Grammy and on her head pensively sat a crown. Netizens went ham as the crown was likened to the one won by Notorious B.I.G, famous for hits including "Juicy," "Big Poppa" and "Hypnotize" during his last recorded photoshoot in 1997, just three days before his murder in Los Angeles.
"Blue Ivy flexing her first Grammy and Biggie's crown is the best thing you'll see today!" wrote one Twitter user. Another tweeted: "She's really so nonchalant about it. She's wearing Biggie's crown and sipping out of her own Grammy at nine-ears-old???? Blue Ivy is a legend." Though it is yet not clear whether Blue was wearing B.I.G's crown, many noted the accessory looked exactly like the crown synonymous with the hip hop legend.
The crown hit the streets last year when Sotheby launched its first hip-hop auction, a live event in New York comprising of unique artefacts, contemporary art, rare ephemera including flyers and posters among many others.
Biggie's plastic crown, which cost an equivalent of Sh659 at the time, went for $595,000 (Sh65,363,025) at the auction. Many hip hop heads now believe it was Hov and Bey who made the purchase. This, despite the fact that Sean "Diddy" Combs, at the time Biggie's label owner, did not approve of the crown as he worried that it would make the hip hop superstar look like the Burger King rather than the King of New York.
As we take that, in let us look at some celebrity artefacts that were sold at ludicrous amounts
Michael Jordan's Nike Air Jordan 1s - Sh61,544,000
This pair of shoes entered the Guinness World Records as the most expensive sneakers ever sold at an auction. The shoes were worn by Michael Jordan in 1985, he later signed them.
Darth Vaders Helmet - Sh98,736,358
The helmet worn by actor David Prowse in "Star Wars Episode V: The Empire Strikes Back" was sold to an anonymous bidder in 2019.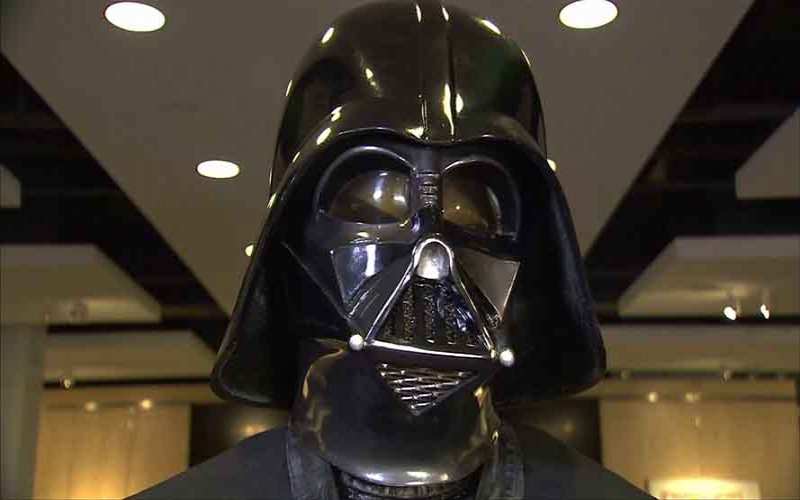 A General Lee 1969 Charger - Sh1,088,064,950
The car owned by actor John Schneider in the 2000 movie "The Dukes of Hazzard: Hazzard in Hollywood," was sold on eBay in 2007.
Princess Diana dress - Sh38,135,300
Princess Diana had a 'Travolta Moment" in 1985 where they were seen dancing at The White House. The dark blue dress was later purchased by The Historical Royal Palaces probably for future exhibitions.
Lady Gaga's acrylic nail - Sh1,318,800
During the launch of her Fame perfume in 2012 lady Gaga was busy gyrating on stage when one of her nails fell off. The nail was later picked by a crew member who later sold it online.
Michael Jackson's white glove - Sh38,465,000
The crystal-studded glove, which were a famous part of Jackson's stage outfits during the Bad tour, was purchased by an anonymous bidder at auction in Texas. The buyer also received a letter, confirming it was first donated to UNICEF in 1998, alongside an envelope from the MJJ production company founded by Jackson.
Niall Horan's half-eaten toast - Sh10,990,000
When One Directioner Niall Horan took a big bite out of a piece of toast with Vegemite live on Australian TV show, he did not realize that his soggy leftovers were a goldmine. The remaining piece was sold for thousands of dollars on eBay.
Tupac Shakur's Love letters - Sh8,308,440
A collection of 22 love letters written by Tupac Shakur were described by Sotheby's Auction House in New York as "incredibly sweet and at times steamy. Shakur's letters were written when he was 16, and include details of his relationship with a high school sweetheart named Kathy Loy. The letters included Shakur declaring his love for Loy, and appearing to come to terms with her calling off their relationship.
Serena Williams' Tennis Racket - Sh2,298,009
Serena Williams' smashed racket from her infamous US Open final defeat by Naomi Osaka was sold at an auction in New Jersey in 2019. Williams damaged the racket in the bad-tempered 2018 loss and the item was one of a number pieces of well-known sporting memorabilia up for grabs at Goldin Auctions.