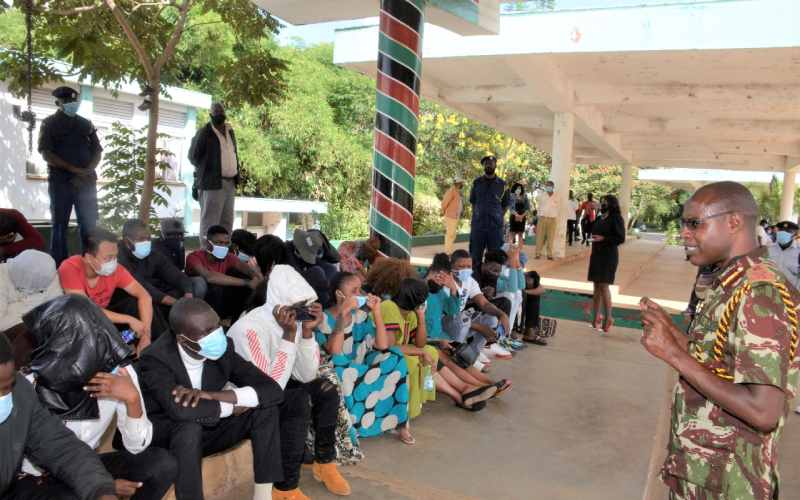 57 offenders who were arrested over the weekend for flouting Covid-19 protocols were sentenced to a week of community service by a Kibera Court. The offenders, who were arrested at an entertainment joint along Ngong Road, are set to clean various parts of the city for an entire week and are expected to report at 8am everyday.
Some of the areas earmarked for cleaning include Marikiti, Muthurwa, Globe Cinema roundabout and Nairobi River. According to the Nairobi Metropolitan Services (NMS), those who fail to report for the exercise will be re-arrested and will be arraigned in court for stiffer punishment.
The Deputy Director of Enforcement at NMS Mark Leleruk has warned other Kenyans against violating the Covid-19 protocols as the country battles the third wave. He also lamented the care-free attitude of the offenders, saying they have thrown caution to the wind despite the severity of the third wave that has seen an increase in the number of infections.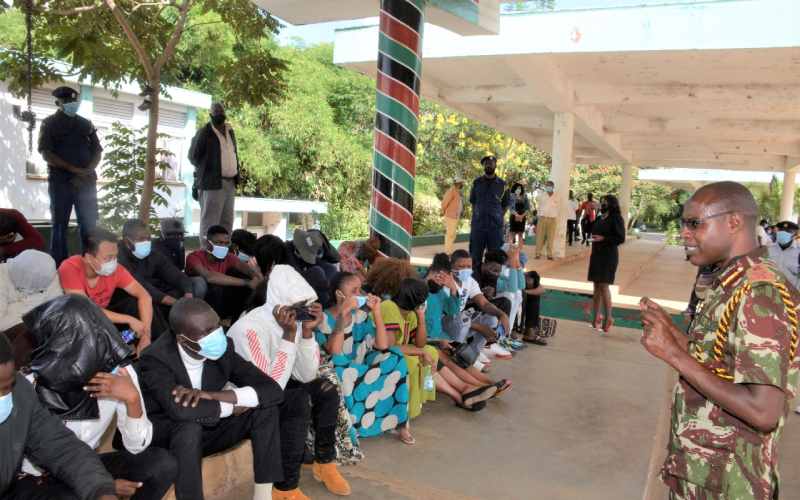 "If you see the attitude that is being exhibited by these young people…it is quite shocking. You even wonder whether they live in the same world that you are living because they do not care about the Covid-19 rules. We will utilize them as the Enforcement Directorate and we will supervise them as they offer free services," said Leleruk.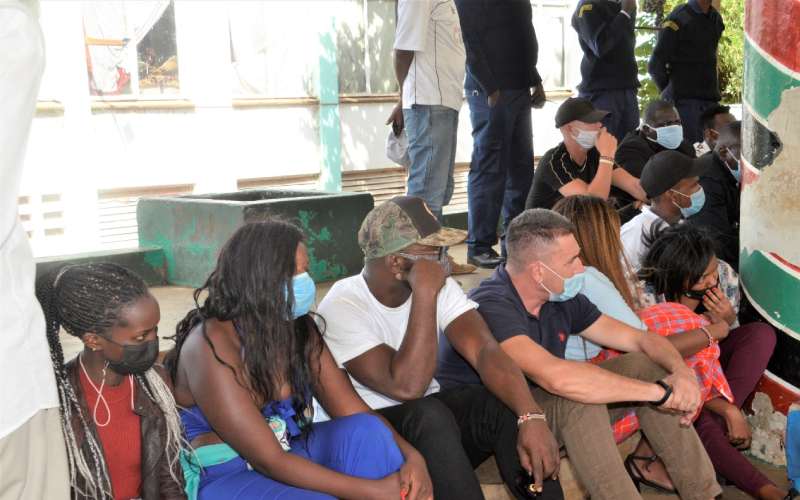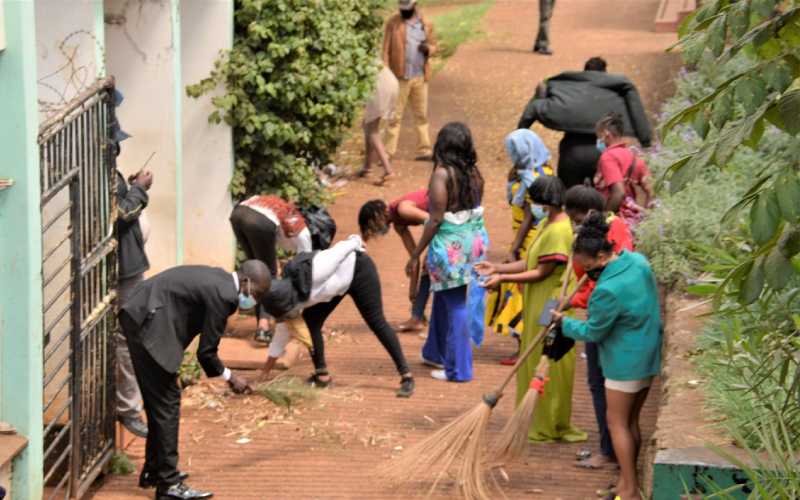 This comes as some 1,130 people tested positive for coronavirus in Kenya in the last 24 hours with the positivity rate hitting 22 percent, its highest ever since the onset of the third wave.
The positive cases were from a sample size of 5,119, according to the Ministry of Health. 12 deaths were also reported and once again the virus claimed the life of a prominent media personality, Lorna Irungu. Irungu had a well-documented struggle with lupus, an autoimmune disease in which the body attacks healthy tissue.
Irungu, who was once a KTN producer, was diagnosed with the disease in her early twenties. The disease attacked her kidneys. Kidney disease has been noted as a risk factor for worse Covid-19 outcomes. She had kidney failure in 1997, then had her first kidney transplant in 1998. She ended up having three kidney transplants within 15 years, the last one being in 2008.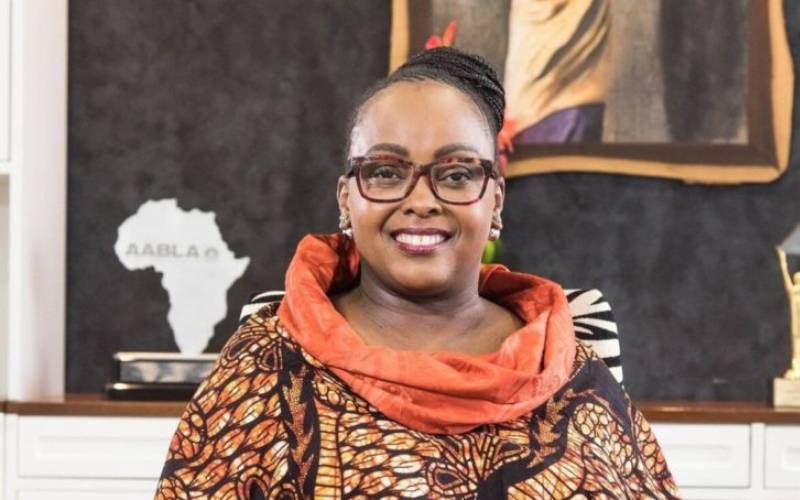 After the first transplant, she went back to television and radio for a while but then left and then threw herself into the world of corporate communications, eventually becoming Managing Director of the Gina Din group before her death. Lorna had always been very open about her struggle with lupus, but in an interview, she said that came with people associating her with the disease and she would sometimes get questions such as whether she would be able to handle the workload.
The experience sometimes came with stigma, judgement and affected career opportunities, which she said made her understand why people hid illnesses instead of being as open about it as she was.