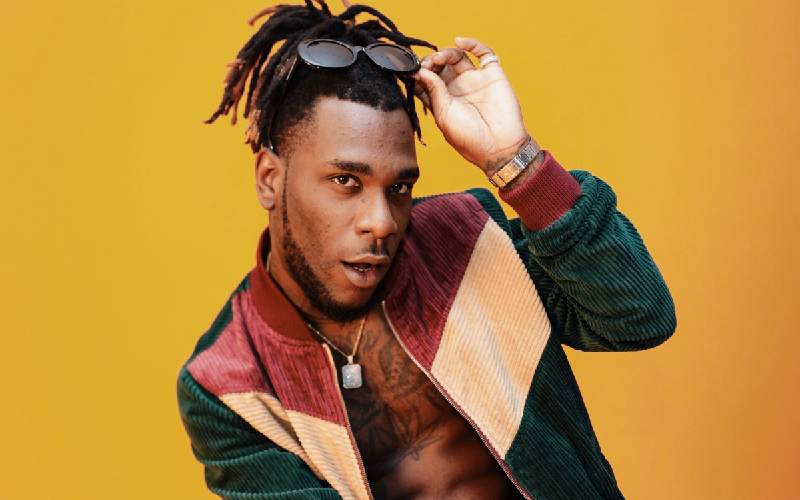 Nigerian vocal powerhouse Burna Boy has won a Grammy award for his 2020 album Twice As Tall.
The celebrated Afrobeat singer accepted the major recording academy recognition via a video appearance, elatedly saying in his speech that this is a huge moment for Africa.
"Every African out there, no matter where you are, no matter what you plan to do, you can achieve it. You are a king. Thank you to everyone, my whole family is here! " said the artiste as his loved ones cheered and celebrated in his video background.
He won the Grammy for Best Global Album, where he was nominated alongside other International acts including United States-based Afrobeat band Antibalas, Brazilian-American  Bossa Nova act Bebel Gilberto and Indian Classical artiste Anoushka Shankar.
Real name Damini Ogulu, the Nigerian singer, songwriter, and rapper has grown rapidly, his music maturing and his ascending direction becoming decidedly focused since the days he hit our screens on MTV Africa with tracks like Tonight and Yawa Dey in the early 2010s.
Burna Boy's winning album Twice As Tall has been reviewed as a compelling body of work which takes on Yoruba and Pidgin verses, with innovative yet commercial sounds from his Nigerian producers, some high-profile collaborations and a showcase of the artiste's political awakening.
"Ogulu first made his name in 2012 as a vibes-bringer; he surfed a wave of youthful Nigerian confidence that aped US bling, but refashioned it for a new generation of young Africans. Experience has deepened and broadened him. It is a mark of Burna Boy's distinctiveness that not even the more overweening of the egos on board really staunch his flow," reads a review on the album by The Guardian.
His work is praised as a portrayal of modern Africa with cleverly deconstructed phrases, familiar-sounding black music concepts, all of which are described as 'utterly original'.
The African superstar was nominated for a Grammy last year, where he was up against Netherlands rock band Altin Gün, Creole- French group  Bokanté in their collaboration with the Netherlands Jazz band Metropole Orkes, Haitian-American act Nathalie Joachim and Beninise singer Angelique Kidjo.
He lost out to Kidjo, who took home the award for her album Celia, which was commended as a reinvention of Salsa and inventive reinterpretation with powerful singing and a mix of strong cultures.
Nigerian Afrobeat sensation Wizkid also won at this year's 63rd Annual Grammy Awards Ceremony, sharing the win in his feature on Beyonce Knowles' Brown Skin Girl, which secured the award for Best Music Video.
The win made history with Beyonce's daughter Blue Ivy, whose vocals were also on it, becoming the second-youngest winner at the prestigious award ceremony, after country group The Peasall Sisters' Leah Peasall who won at age 8 for her credit on the O Brother, Where Art Thou?.
"This marks his first career Grammy win. He is the first winner of the recently renamed category, formerly known as Best World Music Album" wrote the Grammies on their website.
On social media, the self-proclaimed African giant, also the name of his Grammy-nominated 2019 album, went on to celebrate and mark the momentous win.
"This is for all of us. Please remember that you are not ordinary," wrote Burna Boy on Instagram