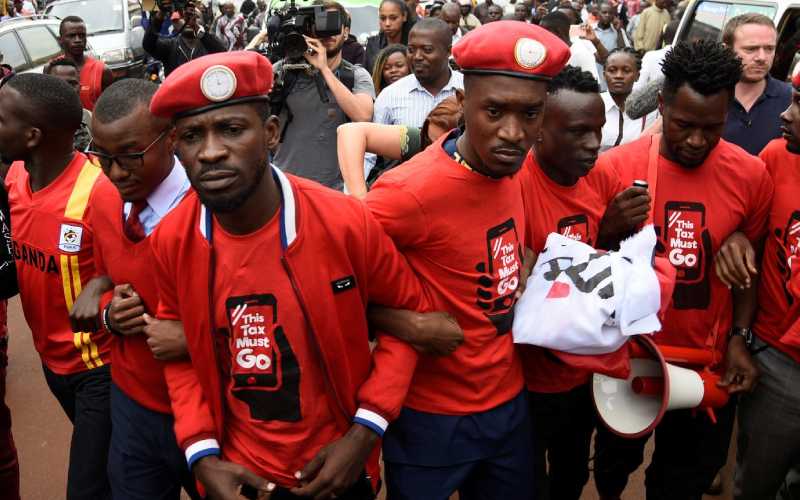 The National Unity Platform (NUP) party leader Bobi Wine, whose real name is Robert Kyagulanyi has called on Ugandans to 'rise up peacefully' against the country's President, Yoweri Museveni.
Speaking to journalists at NUP headquarters in Kampala, the singer-turned-politician insisted he won the presidential election that was held on January 14 against the incumbent president, who has ruled since 1986. Wine said the demonstrations will be peaceful and legal.
The youthful politician who is also a singer and actor said he 'decisively' won the hotly-contested election and demanded an audit of the poll as well as the release of political prisoners and an end to abductions, reported the Daily Monitor.
"Museveni has betrayed the blood of our people and done worse than the regimes he castigated for rigging elections. I call upon you to rise up peacefully and unarmed to demonstrate against the regime that has oppressed us, exploited us, and turned us into slaves in our own country. We invite you to march to your respective district offices and seek answers," said the self-styled ghetto president.
Read Also: Bobi Wine election petition officially withdrawn
He added, "From our tally (even with all the ballot stuffing) we beat Gen Museveni with 54.19 per cent but he went on to declare himself. If he says he won this election, there must be an independent audit. Election audits have been used in other countries like Sierra Leone, Haiti, and Afghanistan."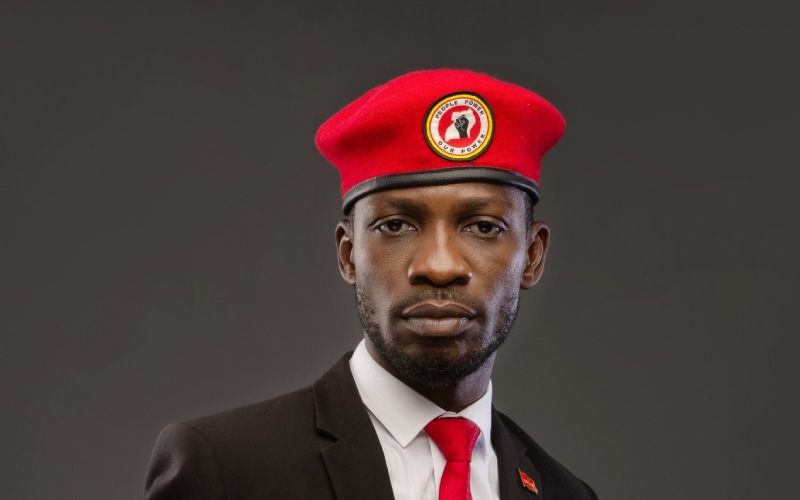 The 39-year-old opposition leader, who on March 5 officially withdrew his presidential election petition seeking to overturn Museveni's victory, added that his supporters - who are reportedly being held by the military and other security agencies for allegedly plotting against the State - should be released.
"We call upon all the citizens who feel oppressed, the women whose sons are missing, the Ugandans who voted and your results were shortchanged; all the oppressed Ugandans, come out and peacefully demonstrate against impunity," said Wine.
Responding to a warning from Kampala Metropolitan Deputy Spokesperson Luke Owoyesigyire, for the Opposition outfit to desist from holding demonstrations and participating in any unlawful activities, Wine reiterated that his quest for the restoration of Uganda's constitution will be legal and assertive. "As we have been saying, our strategy is non-violent but lawful. We shall not hold guns as Museveni did. Ours will be peaceful but very assertive."
Read Also: Bobi Wine given until March 31 to declare armored car
In a March 8 statement, Owoyesigyire cautioned that the State will not hesitate to reign in on lawlessness. "The organisers of these illegal demonstrations are mobilising the public using social media and leaflets... We have deployed strategically to counter these illegal acts and we are continuing with vigilance. We want to warn the organisers of these unlawful demonstrations to desist from participating in any unlawful activities. The police will not hesitate to arrest and charge in court anyone who will be found participating in these illegal activities," said Owoyesigyire.