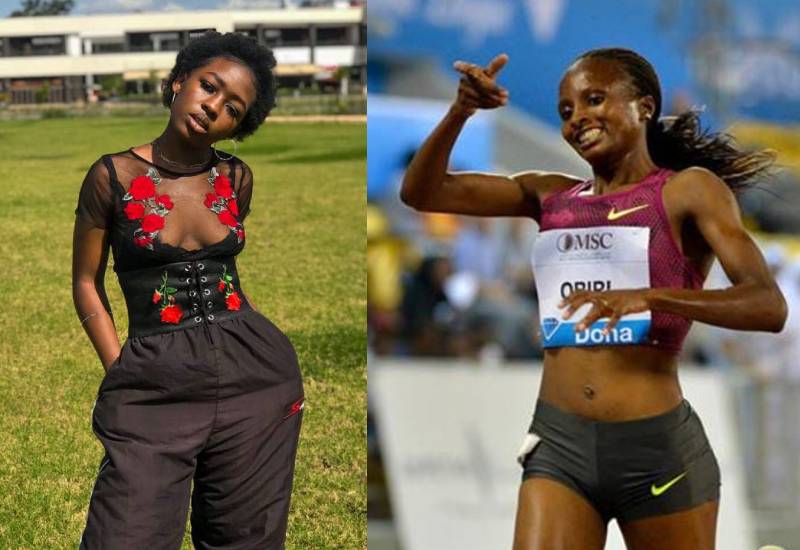 Kenya's social media comedy sensation Elsa Majimbo has won the Forbes Woman Africa Award alongside sportswoman Hellen Obiri, the current 5000 meters world champion.
The two celebrated personalities won the award after a two day virtual summit that had various categories including young achievers, social impact, entertainer and sports award.
Majimbo bagged the entertainer award while Obiri won the sports award.
The awarding session took place on March 9, with Mastercard presenting the award.
"Thank you so much Forbes Woman for this award. I am over the moon," Majimbo wrote on Twitter moments after she was awarded digitally, adding heart emojis on her tweet.
Her fans were quick to respond in support, sending congratulatory tweets to the comedian, who skyrocketed to international fame after her humorous monologues went viral on Instagram and other social media platforms during the global COVID-19 lockdown.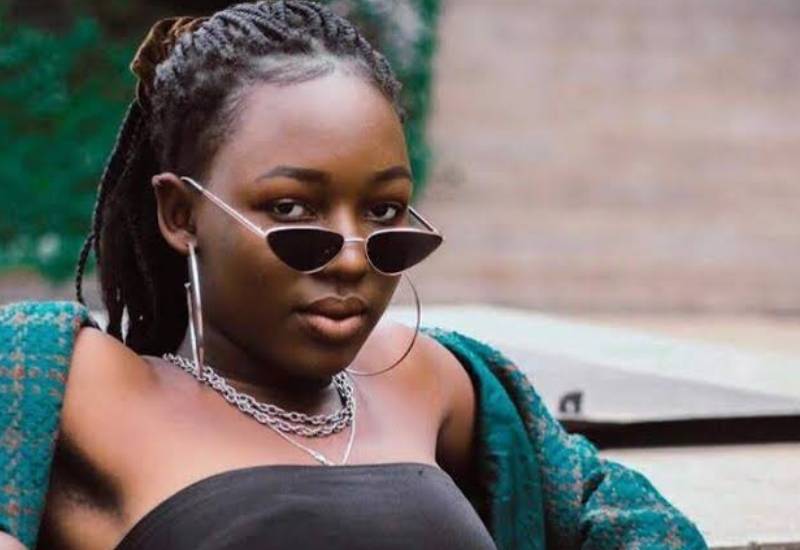 "Elsa wakes up every day with big wins at her doorstep. Love it for her," wrote one fan.
"Congratulations Elsa our +254 international entertainment champion," wrote another tweep, Truphosa Hapisu.
The Forbes Woman Africa Awards celebrates African women who inspire confidence through rewriting narratives and  leaders who advocate positive change and are committed to economic and social transformation on the continent, especially now in the Covid recovery phase.
The theme for this year's event was Africa Reloaded: The Power of The Collective. It awarded women who have challenged authority to make a change and make the world a better place for future generations.
"The selection process for the annual Forbes Woman Africa Awards is always a rigorous undertaking that considers the individual's body of work and her impact and influence within a particular field," said Renuka Methil, the managing editor of Forbes Africa and Forbes Woman Africa.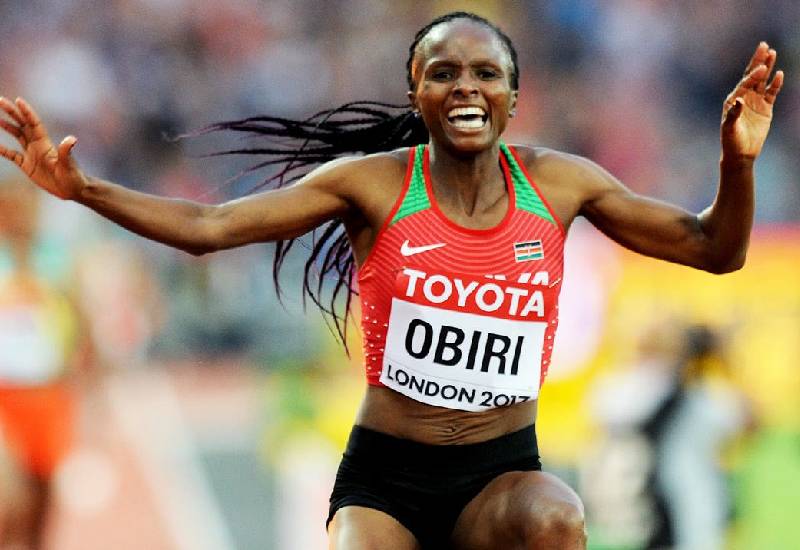 While sportswoman Obiri is yet to comment on her big win, her journey representing Kenya in middle distance running has been nothing less than phenomenal.
She won gold in the 2017 World Championships and retained the title in 2019. Further, the athlete was cited as one of the Top 100 most influential Africans by New African magazine in 2017.
Majimbo on the other hand has been receiving continued international support, having been celebrated and commended by mega stars including RnB singers Beyonce and Rihanna.
She has been interviewed by CNN'S Anderson Cooper, The Guardian and Forbes, and even appeared on Comedy Central. The rising star has also partnered with MAC cosmetics and Fenty Beauty.
Notably, other winners of the 2021 Forbes Woman Africa Award included former Liberian president Ellen Johnson Sirleaf who got the lifetime achievement award and Temle Tubosun, the founder of Life Bank, who won the technology and innovation award.