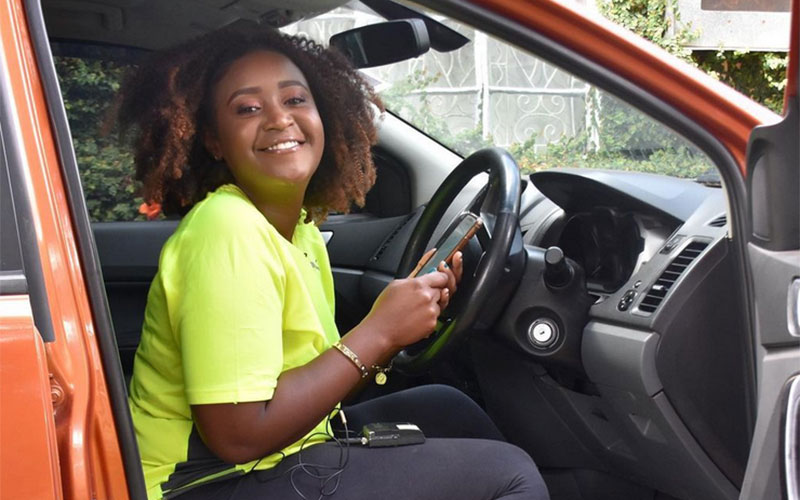 Yallo Leather CEO Mercy Kyallo has opened a new Instagram account roughly a month after she went missing on her main account. The entrepreneur's decision to start from scratch has left many of her fans confused on whether her verified account with 494,000 followers was hacked. She has, however, not addressed the matter with posts from her new account just showing her usual everyday activities. Mercy's sister, media personality Betty Kyallo was among the first people to reveal that she had opened a new account, by tagging her in one of their recent pictures together.
Hacked
A good number of Kenyan celebrities have fallen victims to hackers over the past years with the most recent one being veteran rapper Kenrazy who lost his account that had over 140,000 followers. According to the Mbilikomo Mkora crooner, the culprits resposble went on to ask for money inorder to restore his account to which he declined and started over.
READ ALSO: Mercy Kyallo wins entrepreneurship award
"My page which had over 140,000 followers was hacked.  The hacker went on to delete all my photos and demand I give him $1,500 which is approximately Sh150,000 which when I keenly looked at, his terms for giving me back the account, it felt weird," he wrote.
Having grown his page for a good number of years, Kenrazy admitted that it was not easy to see all his hard earned work go just like that. He however stated that all hope was not lost, promising to share more of his music and garner more followers than he previously had.
 "I won't lie I felt the pain because it's my work for the years I've been on Instagram but trust me, it's extremely hard to break my spirit. I am an overcomer, I will overcome. I thank you my fans for always supporting me all through the years. Let the music continue…. New one loading to start 2021," he added.
A few days after her husband's account was hacked into, Kenrazy's wife singer Sosuun also noticed that hackers were trying to gain access to her account.
READ ALSO: Betty Kyallo's sister headbutts Ken Mijungu, Okari in explosive post
"Stop hacking into my account just to remove my followers. You might as well just take the whole thing. This is not a bank account, there is no money here," she wrote.
 Sanaipei Tande
Talented singer turned actress Sanaipei Tande's Instagram account with over 230,000 followers was hacked into not too long ago and all her posts deletedThe singer revealed the news via twitter warning her fans to be aware of any activity conducted through the account.
"Morning fam. Please note, my Instagram account has been hacked. Good day," she tweeted.
Kelechi
Unfortunately for the Ring singer, his YouTuber account was taken over and all his content erased.  Shocked at first, Kelechi turned to netizens for help. Luckily for him, he was able to get back the account. He recently hit the coveted 100,000 silver button mark and hopes to continue growing.