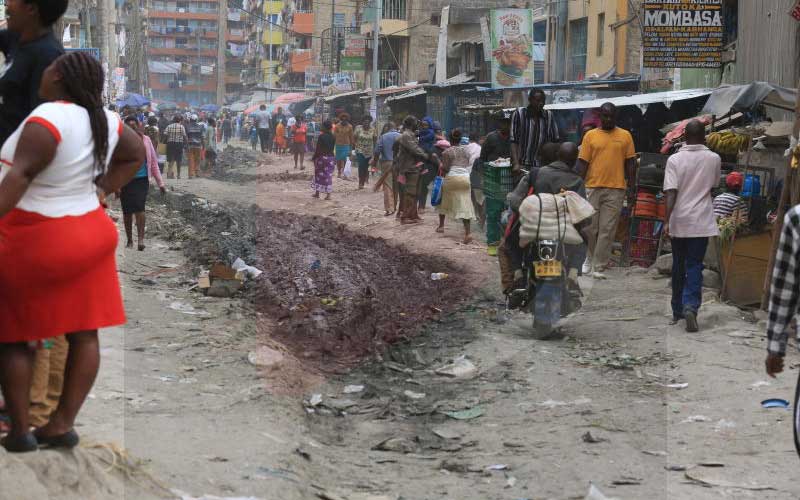 Pipeline is not one of the affluent estates in the city, but the construction of the Outering Road into a dual carriageway has eased traffic gridlocks. Residents have to contend with escalating cases of shoes changing ownership via a bunch of crooked youth combing buildings 'cleaning' shoes left at doorsteps.
READ ALSO: Pipeline estate is an accident waiting to happen
Just over the weekend, a woman lost five pairs of shoes during the day at her door in Embakasi. Her brother and friends, all JKUAT (Jomo Kenyatta University of Agriculture and Technology) students, who had paid her a visit, were forced to travel back to Juja where the campus is situated in borrowed slippers.
"We removed our shoes at the door as we went in. After about three minutes, I went out to receive a phone call from a friend only to find all the pairs missing," said a dejected Rufton Ng'iela, a first-year student at JKUAT. Even though no cases have been reported to police, caretakers in most flats in Pipeline have confirmed the rise in shoe theft. Even gated flats have not been spared.
Residents have been forced to even keep their dirty shoes inside, while others have bought extra padlocks to discourage thieves. The trend has forced most tenants to vacate affected buildings, with one Ken Opundo telling us that, "I saw the shoes at 10pm, before we retired to bed, only to wake up the following day and find my sweetheart's shoes missing."
READ ALSO: Pipeline estate is a facade of what Nairobi will be
Sam Nyakundi, a caretaker in one of the affected buildings, has blamed the theft on booming business of second-hand shoes in the area.