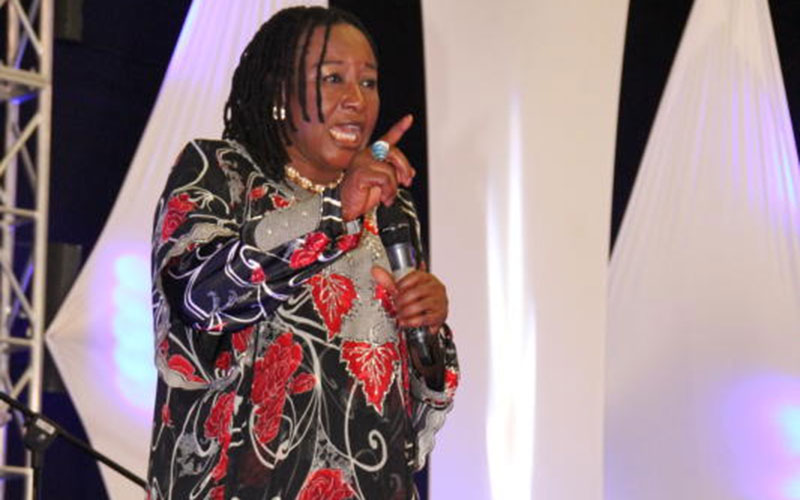 Celebrated Nigerian actress Patience Ozokwor has recounted how she found herself acting in Nollywood movies. According to her, she was practically dragged into the Nollywood movie industry her classmates. Via Instagram, the 62-year-old stated that her prowess in making her classmates laugh made them think she could thrive in Nollywood so they had to drag her into the acting business.
"I was introduced to Nollywood by chief Zebrudaya (Chika Okpala) and Pete Eneh (may God continue to rest his soul). They were my class mates in Esute mature university program. They couldn't believe how much I made them laugh every day in class," the actress wrote.
The movie star shared a throwback photo of herself as she recounted fond memories of how she became a legend.
READ ALSO: Actor says Nollywood is full of prostitutes and internet fraudsters
"They practically dragged me into Nollywood (story for another day). Before then I was doing radio drama and stage play," she added.
Also known as Mama G, Ozokwo who is popular for her evil mother-in-law roles has enjoyed an acting career spanning over two decades in the Nigerian film industry.  While celebrating her birthday last year, Mama G revealed that even in old age, she dreams of impacting lives in all she does.
"But the godly will flourish like palm trees and grow strong like the cedars of Lebanon. For they are transplanted to the LORD's own house. They flourish in the courts of our God, even in old age they will still produce fruit; they will remain vital and green. They will declare, "The LORD is just! He is my rock! There is no evil in him!" she wrote.
READ ALSO: This is what has wrecked many men in Nollywood – actor Yul Edochie
During her previous birthday in 2019, the popular actress revealed that her desire is to make a difference and love unconditionally. Mama G also mentioned that her best birthday gift was her granddaughter Makas, sharing photos of her vacation in the US.
"It's a brand-new year for me and I can't keep calm. God has been so good to me. I am grateful for life and good health. Grateful for family and friends. Grateful for my wonderful fans all over the world. My prayer to God today is that I will continue to shine His light wherever I go and in whatever I do. My heart desire is to touch and impact lives, make a difference and love unconditionally. So, help me God. Happy birthday to me," she wrote.