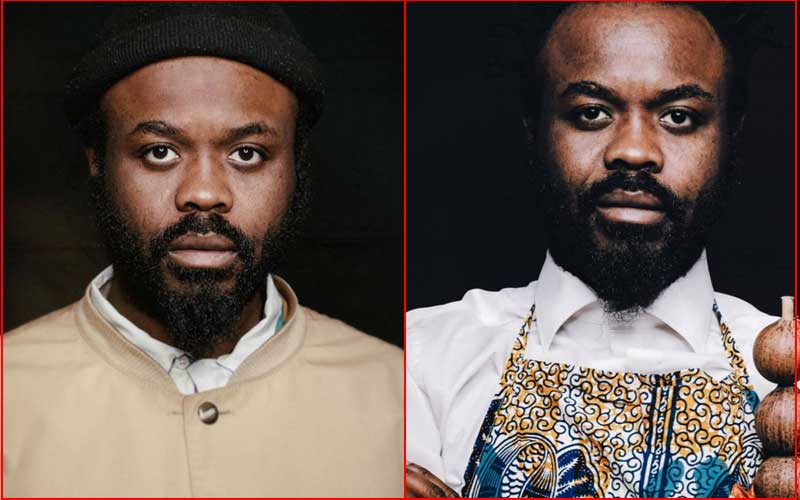 Fast-rising Congolese musician Batila has opened up on being racially abused growing up Germany. Born Batila Ange da Costa in 1979 to Congolese and Angolan parents, his family relocated to Germany in 1985. Recounting the stay in Germany, the singer told Standard Entertainment & Lifestyle they faced racial discrimination, being the only blacks in Willebadessen town.
"Many people in the place we were staying had never seen black people before and I had to constantly fight against ignorance and racism for myself and four younger siblings. To get recognition, I had to work twice as hard as my Caucasian peers. Dating as a teenager was a nightmare but thankfully, I have a close-knit family and they were always there for me," he said. 
READ ALSO: Papa Wemba wanted to die on stage
Music
At age 10, Batila started writing poems and developed a love for music as his father would bring back vinyl from his travels. 
"I was always the first to unwrap the vinyl and listen to the songs- the latest releases of Congolese Urban Music. I fell in love with the Congolese songwriting style where songs are penned from the perspective of the woman. Often, socio-political themes are cleverly wrapped up in love stories," said Batila, whose favourite bands include the Papa Wemba's Viva la Musica, T.P.O. k Jazz by Franco Luambo Makiadi among others. 
Songwriting for Papa Wemba
In the 90s, Batila was part of a hip-hop group called Soylent Green but he quit after three years to join college. During his college years, he got to write for the legendary Papa Wemba. 
"Writing for Papa Wemba was surreal because he's one of Congolese music's all-time greats. My experiences influenced my style, Bantu Soul. It's a fusion of Congolese music, reggae and soft jazzy vibes inspired by people of African descent."
LP
Batila has an upcoming LP titled Tatamana, which means 'don't give up' or 'hold onto what you love' in Kikongo. 
"The album is my journey to African spirituality, self-love and black love. The first single in the project is dubbed Naboyi, meaning 'I don't want'. The song is about Simon Kimbangu, a Congolese religious leader who was killed by the Belgians for trying to enlighten the Congolese people," revealed Batila.
READ ALSO: Did Papa Wemba foresee his death?
"I don't want mental slavery, fighting for my rights na lingi (I want)/
Suffering I don't want, superficiality foreign spirituality nga na boyi (I don't want)/
Mfumu Kimbangu ya nga (The hero Kimbangu is mine)/
Let them talk their heaven talk, hell is for us all," he belts out in the song.