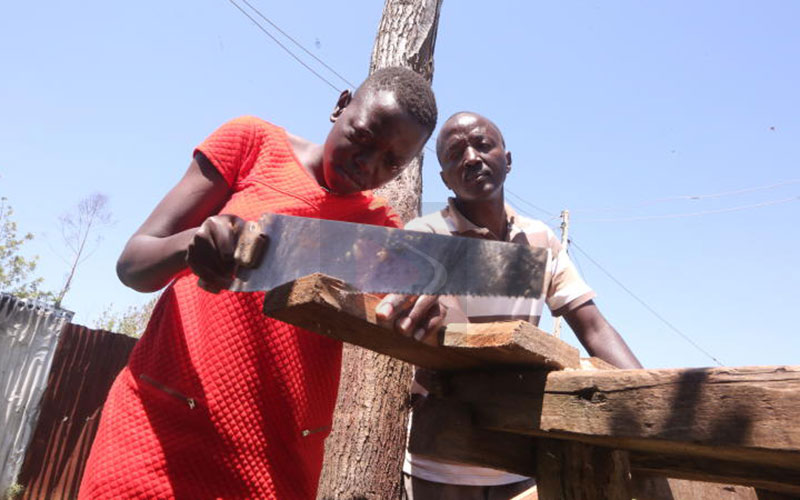 When the government ordered closure of schools in March to curb the spread of Covid-19, many students did not anticipate that the development would turn their lives upside down. With a lot of time on her hands, Faith Adhiambo, a Form Three student at Bunyore Girls High School, decided to help her father in his carpentry workshop. When The Standard visited their home at Kapuothe village in Nyalenda, Kisumu County, we found the student rubbing a chair.She demonstrated her mastery in not only using a scrub plane, but also painting the chairs that her father had fixed. Adhiambo proceeds to cut wood using a crosscut saw and smoothens the surface with a jack plane before her father inspects her work. The student says she finds joy and pride in helping her father.
READ ALSO: Meet four siblings who refused to be held back by blindness
"I find joy in everything I do. The pandemic came at the worst time as I was a pre-candidate, but since we had no power over it, I chose to channel my energy in carpentry," says Adhiambo.
Although she misses school, the 18-year-old is content helping her father and learning carpentry.
"Many people wonder why I spend a lot of time in the sun scrubbing, cutting, nailing and painting chairs, tables and the beds we make. It helps me remain sharp," she says.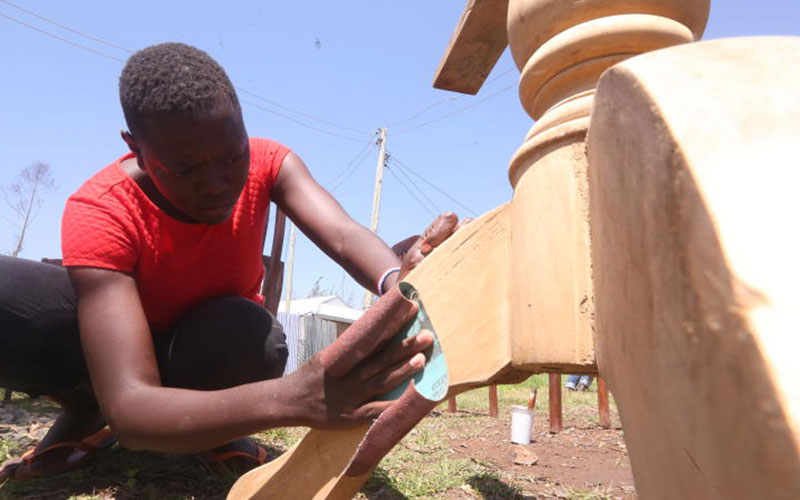 "Carpenters have to use many mathematical skills which include basic addition, subtraction and trigonometry which apply in school. Furthermore, it touches lives every day since without carpentry, we would not have homes and many buildings and I am happy to be part of change," she adds.
Adhiambo's favourite subject is history but she is passionate about learning new things, a factor that made her try her hands on carpentry.
READ ALSO: How Nairobi downpour inspired innovator to change disabled persons' lives
"I love to explore new things. Having a lot of time during this pandemic drove me to explore my father's world, which I find mesmerising. It jogs my mind, challenging me every day and keeps me alert," said Adhiambo, who aspires to be a scientist in future.
She does not mind the carpentry work as the money will go towards paying her school fees. An average student in school and a disciplined child at home, her father, George Ochieng, says he is proud of his daughter. Ochieng has single-handedly raised his children since 2005 when his wife died.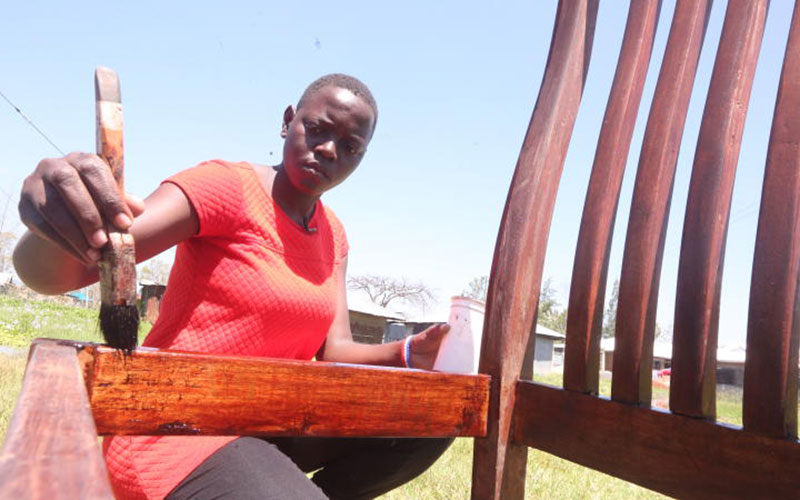 "I am the happiest father in the world. Seeing Adhiambo close to me every day doing what many perceive as a man's job makes me proud," he says.
Ochieng reveals that Adhiambo has a study timetable and this helps her plan for the day.
"When it is study time I never allow her in my workshop," he says.