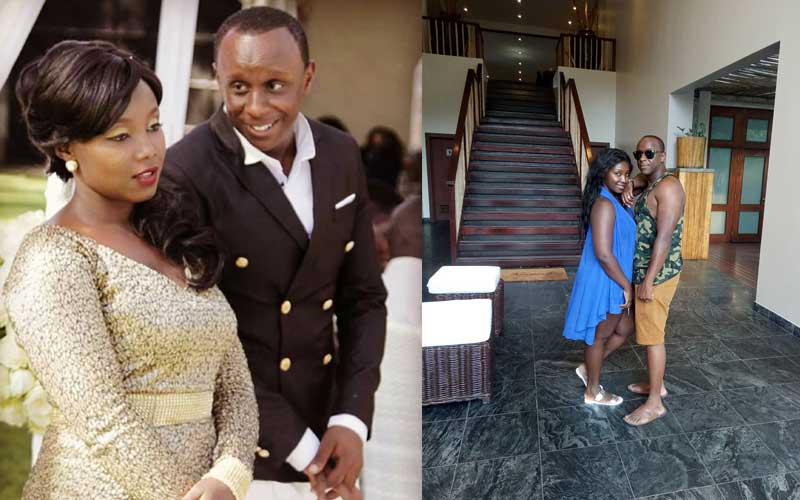 Actress Catherine Kamau and her husband Philip Karanja on November 18, 2020, celebrated their third wedding anniversary.  Reminiscing on her wedding day on social media, Kate, as she's popularly known revealed that they were extremely broke after their ceremony and were shocked at how expensive their honeymoon destination cost. The mother of two, through her experience, advised couples planning a wedding to invest more on their honeymoon than the actual wedding to avoid impressing guests and instead, enjoy each other's company.
"We were so broke after the wedding, we went to Seychelles for our honeymoon we had no idea how expensive the island was. Word of advice, spend less impressing guys kwa wedding and travel the world with your man for your honeymoon. Happy anniversary Mr Money Manager, we still had fun," she wrote.
READ ALSO: Catherine Kamau over the moon, flaunts sleek BMW
She showered her husband Phil with praise, thanking him for the love they share.
"He has never been the innocent one guys, remember he is an actor. happy anniversary to my ride or die, my personal person, my business partner, doing life with you has been nothing but amazing. I love you," wrote Catherine.
Phil on his part celebrated his 'crazy amazing' wife, vowing to love her forever. 
"The fact that you still give me both of these looks, I know we are still doing this thing called life together, forever. Happy 3rd anniversary my crazy amazing wife," wrote Phil.
Second anniversary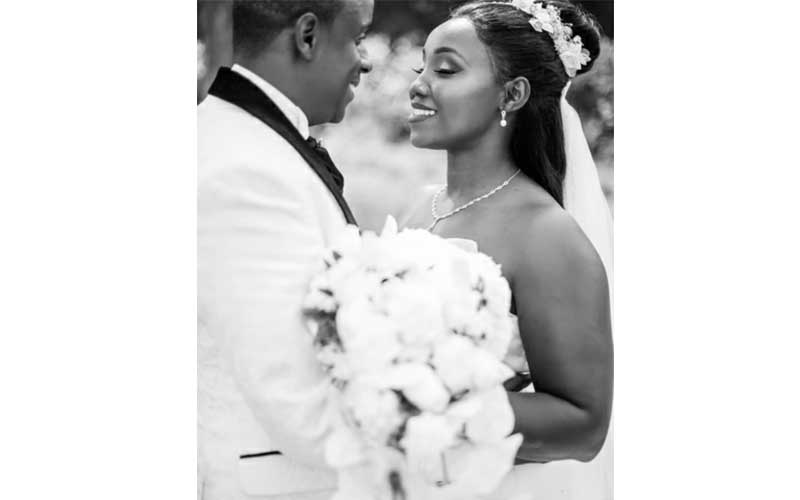 Last year, the actress penned a heartfelt message to her husband thanking him for being her sanity and loving her despite her flaws.
READ ALSO: Catherine Kamau advises teenage girls not to get pregnant
"This is what not giving up on each other looks like. I am thankful that we got to be friends first, you got to see and know the real me, and you still chose me with all my flaws, my strengths, and my madness! Thank you for being an amazing partner, my closest friend, my sanity, my safe haven," she wrote.
Baby
The couple welcomed their first child together a few months ago and are over the moon for the blessing.  Catherine explained the reason why she avoids posting her daughter's face on social media writing: "We are not hiding her from the world, just hiding the world from her. Such a cruel world especially here on social media. Thank you for all the congratulatory messages. You shall meet her when we are ready…if ever."