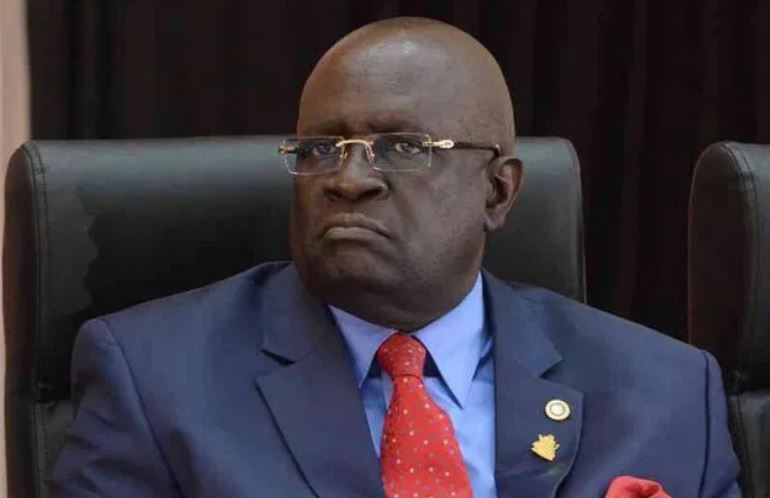 A video of Education Cabinet Secretary George Magoha insulting an education official went viral over the weekend, with most Kenyans condemning the act. In the 30-seconds clip, CS Magoha, who is surrounded by other officials, is seen questioning the Uasin Gishu County Director of education Gitonga Mbaka concerning the school's state. The Education CS had visited Uasin Gishu County on Friday, November 6, to assess the learning and delivery of desks in various schools.
Unhappy with the answer he received, CS Magoha hurled insults at the County Director of Education who is later walking away." Nikisema wewe ni mjinga ni uwongo (Would I be wrong if I say you are stupid). You are talking about a report and I'm talking about what is here on the ground. You can go, I said you get away from here, wewe ni mjinga kabisa (You are very stupid)," said Magoha.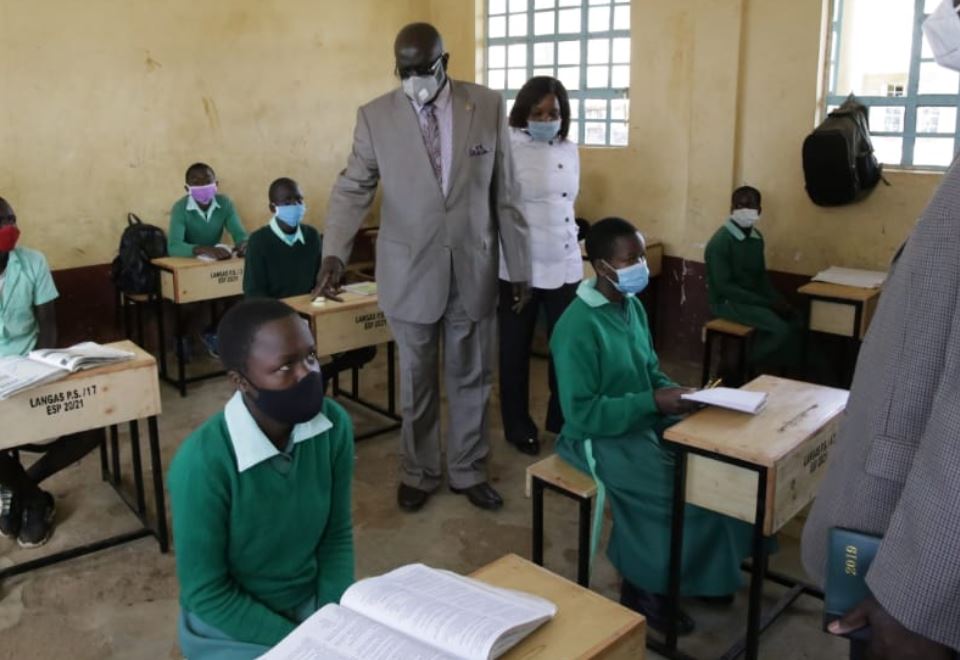 On Monday, November 9, the Kenya Union of Post Primary Education Teachers (KUPPET) Uasin Gishu Secretary General Elijah Maiyo, while addressing the issue, called upon the CS to apologize. "We are calling the CS to issue an apology immediately, failure to which we are going to seek legal reddress because it is unbecoming of a man of his stature to refer to an Education Director as a fool," Maiyo said.
ALSO READ: Video of unbothered Magoha during #Jerusalemachallenge goes viral
A section of Kenyans on social media who watched the video also strongly criticized how the Education CS handled the issue, with most people saying it was disrespectful. Among them was Kenyan lawyer PLO Lumumba who said, "Prof. Magoha, With due respect, you should not humiliate an Officer in this manner. It is wrong and unconscionable because power relations does not permit him to respond."
Prof. Magoha,
With due respect,you should not humiliate an Officer in this manner.
It is wrong and unconscionable because power relations does not permit him to respond.

~ Prof. PLO Lumumba pic.twitter.com/BiHx69vxBr — PLO Lumumba (@ProfPLOLumumba) November 8, 2020
I saw this video of CS Magoha insulting that old-man and I really felt Embarrassed ????.

He is very arrogant and disrespectful!

You mean there is no other way he can address this man other than Calling him "Mjinga " in front of Everyone and Media?
pic.twitter.com/UtlAqAcKTd

— GENERALI KIPRO?ICH ???????? (@ItsKiprotich1) November 8, 2020
Education CS George Magoha should know that power is temporary. By him Insulting that old person because he is superior is uncalled for. — Hon Ferdinard Waititu (@Waititu_Babayao) November 8, 2020
This is very unprofessional. No need to abuse an old man infront of cameras. He would have achieved same objective without humiliating an old man infront of cameras. Magoha thinks he is so supreme.
Cc @LennyBrighton1
@Wilsonsossionhttps://t.co/Y8mrHYZDAF — Kibet Brian (@briankkibet) November 8, 2020
This is arrogance at another level from CS Magoha.
You must respect your juniors, how do you call a grey haired man stupid?.
He did well not to argue with you.@Prof_magohapic.twitter.com/ZO5Ftvd1PH — Hon Caleb Kositany MP Soy (@ckositany) November 8, 2020
Magoha should stop trying what he can't. You can't embarrass officers like this. This is unacceptable. And worse, it happened in my lovely Eldoret town. We condemn these acts. Magoha, style up. pic.twitter.com/VmUnn8A3RU — Abuga Makori EGH, MBE (@o_abuga) November 8, 2020
We are embarrassed on behalf of @EduMinKenya that George Magoha insulted a teacher, who is currently the Uasin Gishu County Director of Education with words like "Wewe Mjinga" during an inspection tour of schools in the area. We condemn the action in the strongest manner possible pic.twitter.com/L2BJfPcZHn — TEACHERS IN KENYA ONLINE (@TEACHERSinKENYA) November 8, 2020
This is so disrespectful! CS Magoha is just drunk with power!
Calling Baba ya mtu mjinga in such a disrespectful manner is not Right! pic.twitter.com/WtNXx6EtJD — MOSEAX ???? ???????? (@MoseaxKenya) November 8, 2020