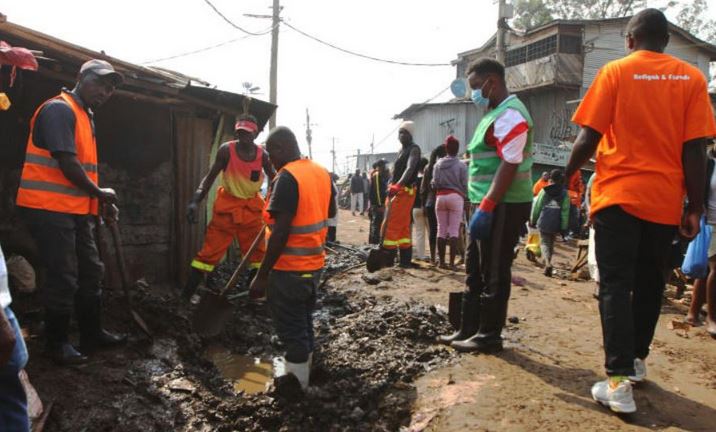 The government has assured the youth working under the Kazi Mtaani programme that they will be paid next week. A statement from the Ministry of Transport, Infrastructure, Housing, Urban Development and Public Works notified Cohort A of the programme that the delay in payment was occasioned by delayed disbursement of funds from the Controller of Budget.
"The State Department of Housing is working expeditiously to resolve the matter and payment will be processed and disbursed over the weekend to be completed by November 9," read the statement signed by Principal Secretary Charles Hinga.
ALSO READ: Kazi Mtaani offers Sh2.5b social protection for hard hit urban youth
Mr Hinga said the programme by the national government was conceived to mitigate some of the economic effects of Covid-19, as well as support and sustain livelihoods. The statement comes at a time when the government is trying to maintain a balance between livelihoods and lives in the midst of rising numbers of people infected with the coronavirus.
Over 500,000 youth have been engaged in the programme since its inception in July to cushion them economically. The government set aside Sh10 billion to implement the programme with each youth across the country earning an average Sh600 daily wage in major urban centres. 
ALSO READ: Unpaid Kazi Mtaani youth told to resubmit details
The government has so far spent Sh342 million for phase one of the project which ran between April and June. This phase targeted a total of 31,000 young people living in informal settlements.  The second phase started in July and is ongoing.