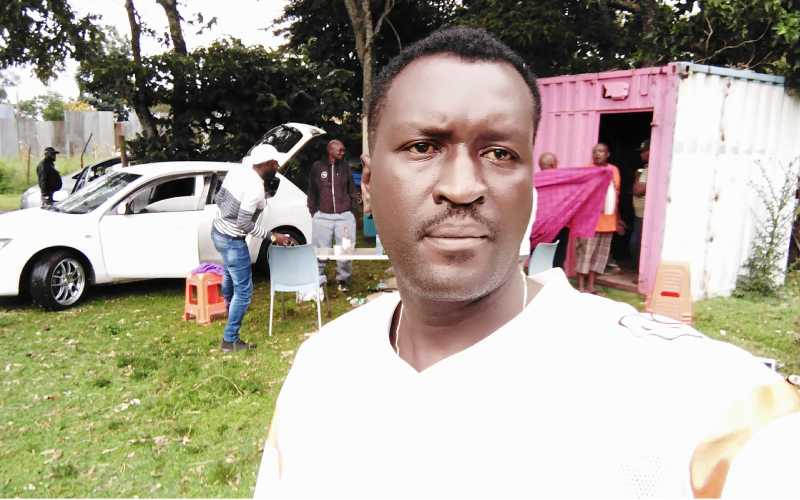 Radio Citizen Presenter and Inspekta Mwala actor Munai General aka Abdi has been discharged from hospital following a road accident that left him admitted. While speaking to The Standard Entertainment and Lifestyle, Abdi revealed that he was heading home along Murang'a Road when the vehicle he was in overturned.
"I was on my way home when the front tyre burst and our vehicle overturned. Luckily I did not get any fractures but I had several injuries. Doctors performed a number of tests to ensure there were no internal injuries but I had to undergo grafting since I had several scratches on my skin.
"I am feeling much better and I will continue recuperating at home," he said. Earlier, there was an appeal on social media asking well-wishers to assist him in clearing a Sh2.5million balance but Abdi clarified that his employers settled the bill. He further stated that his insurance cover catered for Sh1million and thanked all those who came through for him in cash and kind.
This comes just days after Daniel Ndambuki aka Churchill advised creatives to build their brands and remain grounded. Speaking during the burial of the late Othuol Othuol, Churchill warned creatives against calling their fans 'families' saying social media can be brutal when things go south for actors and comedians.
Also read: Comedians asked to build brands
"Stop waking up and telling them what you are eating, what you are dressing on, and know that you have a life and your family is your mum, your sibling and relatives. Stop frustrating them. The moment you stop being funny, the social media fans stop following you and being your family.
Also read: Kenya, a country laughing at its comedians
"Blogs are earning through your stories. Grow your fans and money will follow you. And when you make your brand, grow it, be disciplined enough," he said. In recent weeks, there has been talk about creatives not making enough money and being ridiculed for living an 'average life'. Online sensation Flaqo also weighed on the topic the other day saying Kenyans should stop piling pressure on creatives as it can result in depression.
Quiz Maker - powered by Riddle