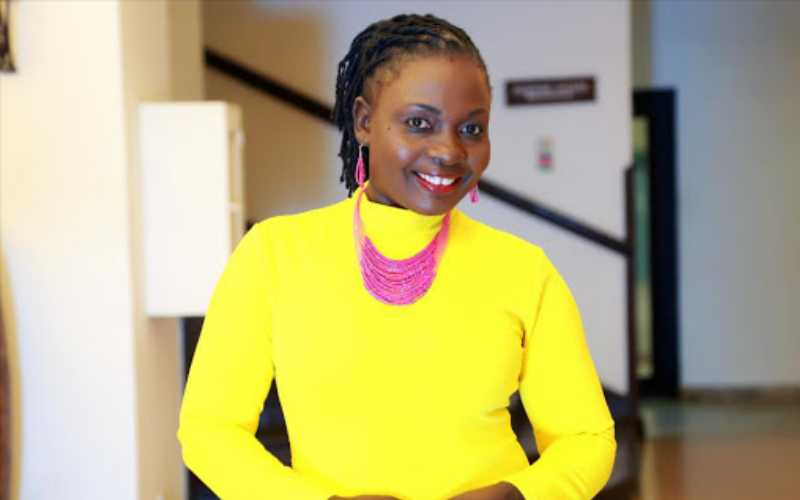 Mombasa-based Kenyan singer Mwanaisha Abdalla alias Nyota Ndogo has warned netizens against pretending to care about her work when she dies by mourning her on social media yet they do not support her work now that she is still alive. According to Nyota Ndogo, most people wait 'til you are no more to play your music and celebrate you but wanting nothing to do with your music when you are working tirelessly to promote it.
Taking to social media to share her sentiments with her Instagram fans, Nyota Ndogo went ahead to choose a picture she prefers to be used in case she passes on and people have to post her. "Let me give you pictures that you will use to write R.I.P when I finally depart this world because I know there will be many people who don't support my music who will write saying 'The poor girl was such a great artiste, I remember her song bla bla'" she wrote.
The Watu and Viatu crooner threatened to haunt anyone pretending to love her music when she is no more and never promoted it while she was still alive. "If you post me after I die, I will haunt you at night unless you stick to your hypocrisy," she added. Nyota Ndogo is however not the first artist to speak on their possible demise and what they wish to be done in the event of their death.
Akothee
Not too long ago Akothee made a whole list of instructions she wishes to be followed by her family and fans in case she passes on. "A celebrity is celebrated more when dead than alive, sad. Let nobody come to my funeral expecting special services. You never paid for a VVIP nor showed up on my concerts and when I am dead, now you want to be recognized as one of Akothee's supporters. Don't come. I have instructed my family that in an event that I die before them, my body will be viewed at Rakwaro Primary School, so my loyal fans can see me it has a huge space. None of my exes will fight over my body, it's all sorted," she wrote.
Also read: Akothee unable to reunite with her kids due to a lockdown in France
"Definitely I won't be buried in Europe, Rongo Nyale, but Jakamagambo rakwaro kacha, if you want to eat at my funeral, please carry your packed lunch, don't come to frustrate my family with VVIP," she added.
Zodwa
South African socialite Zodwa Wabantu made headlines a few months ago after buying her own coffin in preparation for her burial when she dies. According to Wabantu, burial expenses should not be put on loved one's and for that reason opted to take care of her burial plans in advance to save them the trouble. "Death. Black society is scared to talk about death. My coffin is 150k. Are you ready or your family is still gonna run around? I don't want Zodwa Wabantu was famous now there's no money to bury her," she said.
Also read: Comedians vow to give Othuol Othuol decent send off